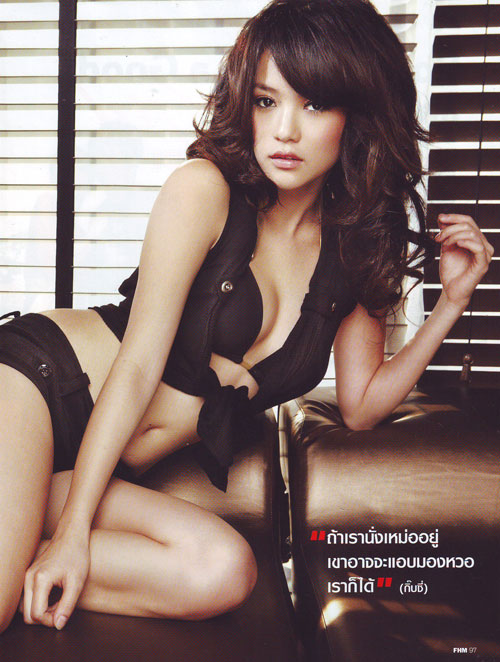 You all know that little hottie in the picture named Gybzy who is one of the girls in the group Girly Berry. She's the petite little one who gets most of the attention because she is, after all, the hottest one. She is in a new movie called Nang Mai (English title Nymph) and apparently it is pretty good.
I was enjoying myself reading the paper at Starbucks, thanks to a nice reader who bought me a latte, and I read her interview in which she talks about the movie and her trip to the Cannes film festival for its showing. Yes, Nymph made it to the Cannes film festival, in the "Uncertain Regard" category (?). I think that is pretty big for Gybzy, whose real name is Wanida. I read elsewhere that they loved her there – the photographers were going crazy snapping her photo. Apparently she wasn't told what to wear so she wore something very short.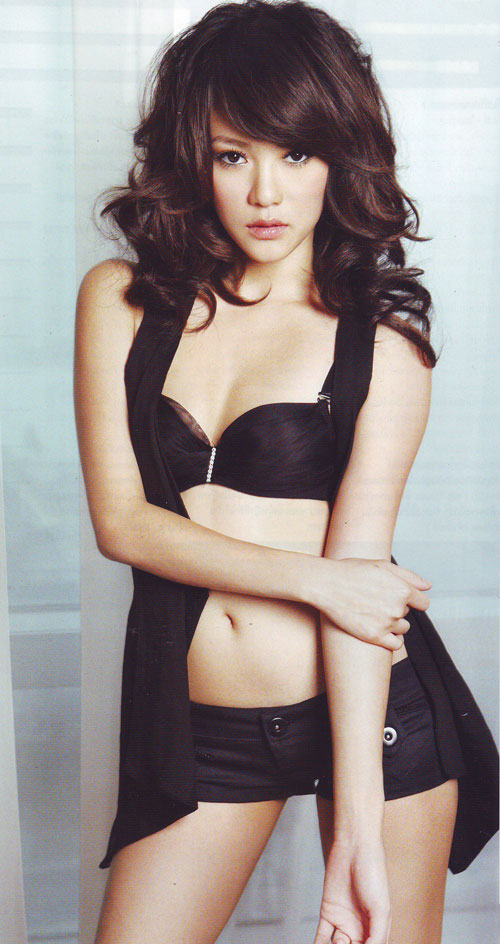 I must say I am pretty surprised by this news. From the videos I have seen of Girly Berry it was clear there was very little singing or dancing talent, just a lot of shaking their rear ends. But the movie must be pretty good and that must mean Gybzy is a decent actress, right?
The funny thing is that it is basically another Thai ghost story which seems like 50% of the movies made in Thailand. The other 50% are teenage romantic comedies – so boring. I just grab a few clips and screen shots of the cuties. I could never sit through one of those. But Nymph must be a well done Thai ghost story (for a change?).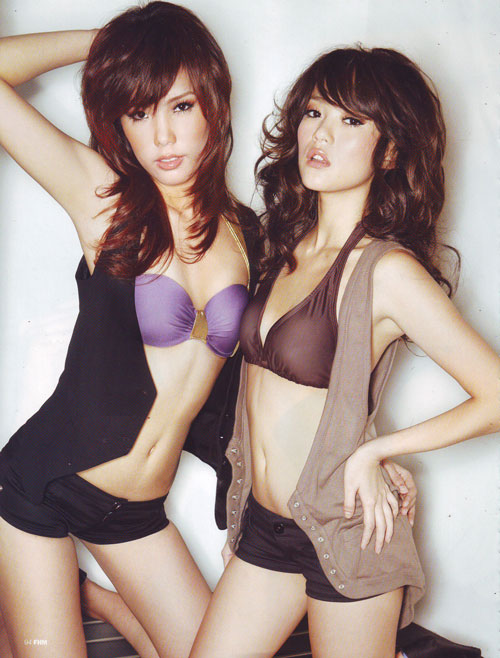 The story starts out with May (played by Gybzy) and her husband going camping in the jungle and the husband falling in love with a tree. Actually, it is a spirit of a maiden (Nang) trapped in a tree (Mai), hence the title. Turns out that May was having an affair before her husband has his fling with the tree. So the story goes on from there.
In the story I read the director said he chose Gybzy for the role because she always looks like she has done something wrong that she is hiding, LOL! The movie opens in Thailand tomorrow, July 1. Might be worth checking out.
BTW, the photos are from the April 2009 issue of FHM Thai edition, not the movie.
Added: Here is a shot of Gybzy at the film festival. Yes, that dress is a little bit short.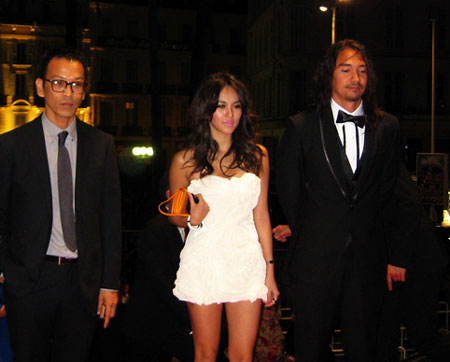 Wise Kwai's Thai film journal has more details on the film and Gybzy's part here.

Tags: Girly Berry, Gybzy, Thai movie
You might also like
4 Responses to "Gybzy scores big in the movie Nymph"
Leave a Reply