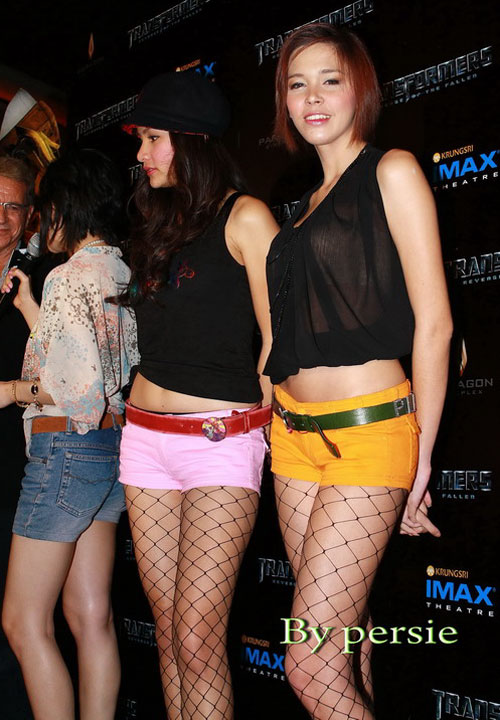 The new Transformers movie opened at the Siam Paragon Cineplex and they had a party to celebrate. Celebrity hotties Kratae and Alisa Wills did a car wash show in short shorts and fishnet stockings. I have no idea what any of that has to do with the movie but it looks like good fun.
That's Kratae on the left whom I have posted about many times in the past and for whom I have a great gallery of her sexiest photos. Alisa Wills is on the right and she is a hottie too but I'm so bad sometimes – I just never got around to posting about her or making a gallery. That's another future project.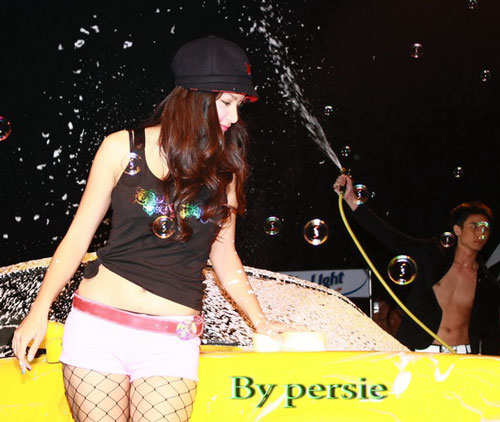 Here is Kratae working up a lather on that car at the Siam Paragon car wash show. The photos are by a photographer named Persie whose work I have seen on a number of forums. I wonder if he has a webpage somewhere, maybe on Multiply? He seems to get to a lot of the good events and gets some nice shots.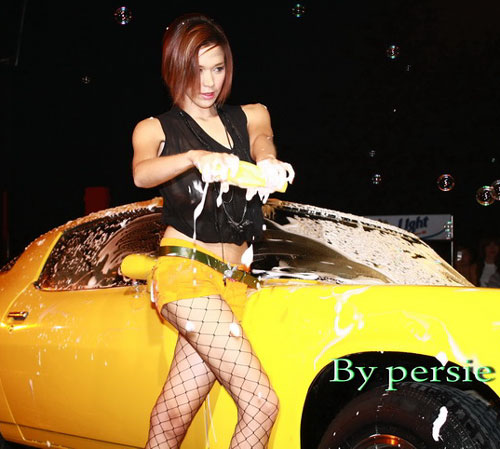 There's Alisa Wills trying to make a sponge look sexy during her part of the car wash show.
In related Transformers news, Megan Fox has been named the dumbest celebrity ever. It's funny how some stars just don't know when to keep their mouths shut and stop talking so big.

Tags: Alisa Wills, Bangkok, car wash, Kratae, Megan Fox, Siam Paragon, Transformers
You might also like
7 Responses to "Kratae and Alisa car wash show at Transformers opening"
Leave a Reply