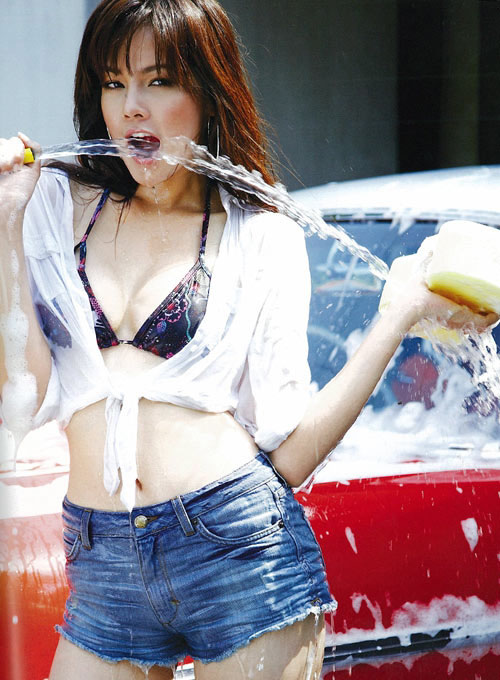 It's not all parties and fun in Bangkok, you know. There is lots of hard work going on every day. There is a hard working young lady now. That's Mim Amaraphat washing her car and getting all wet and soapy.
Fortunately for us Mars magazine was on hand to photograph Mim hard at work…washing her car…in wet clothing…and a bikini top.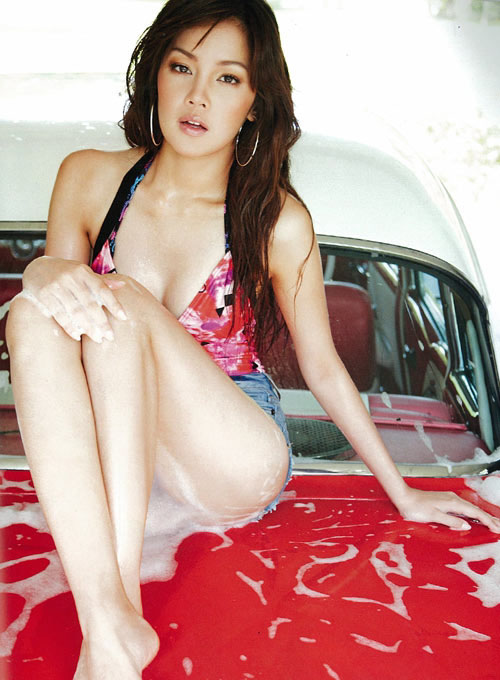 There was interior detailing to do as well. I'm sure Mim did a good job.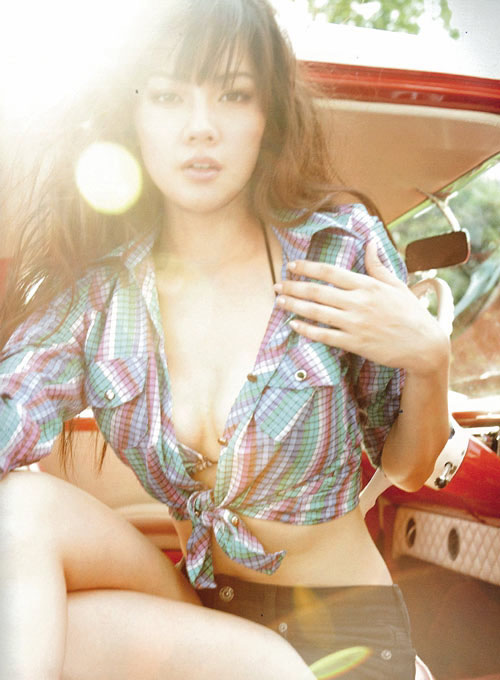 You might also like
4 Responses to "Mim hard at work washing her car"
Leave a Reply