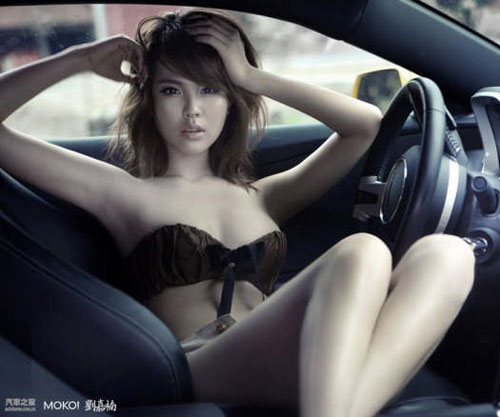 We saw Kratae and Alisa do a car wash show for the opening of Transformers at Bangkok's Siam Paragon Cineplex. That was pretty fun. Now I spotted the Moko models doing a Transformer inspired photo layout.
You've seen the Moko models before. They are very sexy Chinese models photographed in very interesting ways. In this case it's about the new Transformers movie.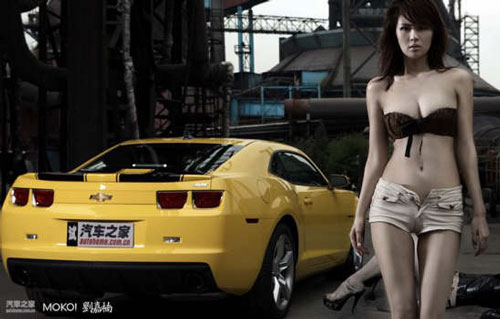 I guess the yellow car has something to do with the movie. That car wash show had a yellow car that looked like this.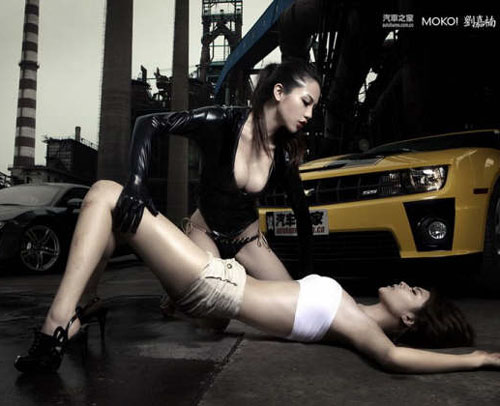 Are there hot women grappling in the movie? Or did Moko just need to include something like that in their photo shoot for their own reasons.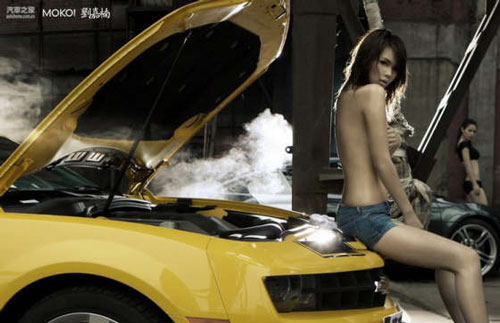 Any topless hotties in the movie? Or just Moko's ideas again.

Tags: Chinese, Moko, Transformers
You might also like
5 Responses to "Moko models do the Transformers"
Leave a Reply