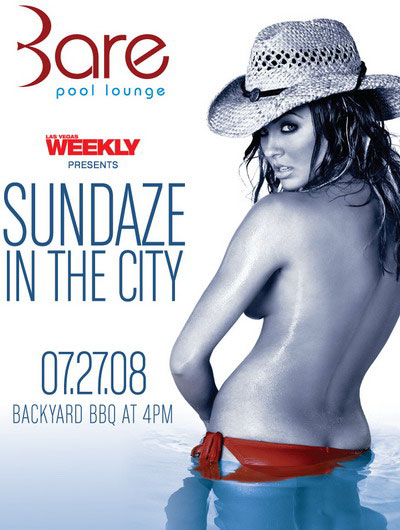 I'm always ready to bring important news to my readers so here is a breaking story. Topless bathing in public pools has been legalized!
But not in Thailand, no way! We don't even wear bikinis here unless we wear a t-shirt over the top, at least not in public. All those sexy outfits in the magazines and nightclubs are a different story. And this story is about the city of Malmo in Sweden. The funny part of the story is this quote from one of the councilmen:
"We don't define what bathing suits men should wear so it doesn't make much sense to do it for women. And besides, it's not unusual for men to have large breasts that resemble women's breasts."
Well, it definitely isn't Thailand. I don't think I have ever seen a Thai man with large breasts. I'm sure they exist but it must be pretty rare.
I was looking for a photo I could post with this story. Hard to find something that wasn't too revealing. And I found that shot advertising the Bare Pool at the Mirage in Las Vegas. I think the ladies from Sweden would be quite comfortable there.
Topless bathing story via The Inquisitr.

Tags: topless
You might also like
11 Responses to "News flash – topless bathing legalized"
Leave a Reply