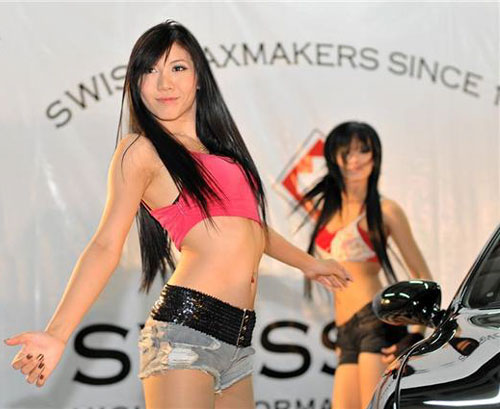 It was some kind of promotion with a sexy show. I guess it was for some product called Swiss Waxmakers and it involved hotties in bikins washing cars. That's always a good show and has lots of possibilities for sexy fun.
There are a lot of snapshots from the event. And if they are in chronological order it looks like it kept getting sexier and sexier.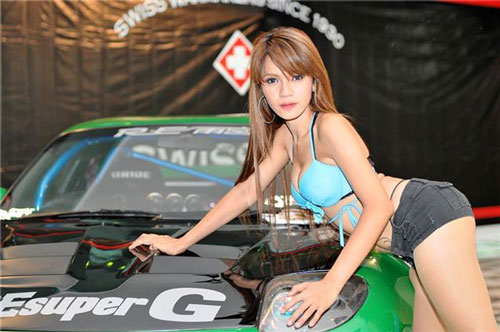 And if you are a long time reader you know that when you see an entertainer in a bikini has pasties peaking out around the edges that the top is coming off sooner or later, ala this next photo.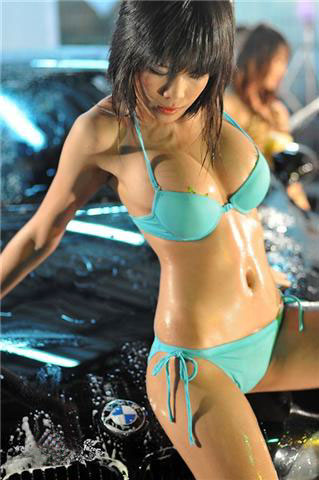 There are many more in the set, lots of nice looking shots with tops on, a couple with tops off. I haven't done a sneak peek in a while and the tops-off shots will need to go over there. If you want a look at them then subscribe by email below and you will get the access code when I send it out.

Tags: bikinis, car wash, sneak peek
You might also like
2 Responses to "Sexy car wash show"
Leave a Reply