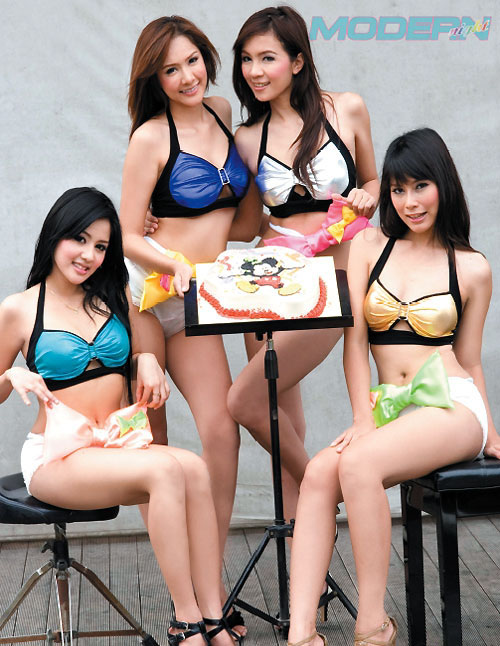 Four girls from Modern Night magazine – Nana, Tak, Aum and Jubjaeng. A couple of them were featured at one time in major magazines. I guess that didn't lead to any big deals since they are now in Modern Night.
It's sort of a B-grade magazine that usually features night girls who work at some of the big clubs. Real stars don't ever appear in the magazine.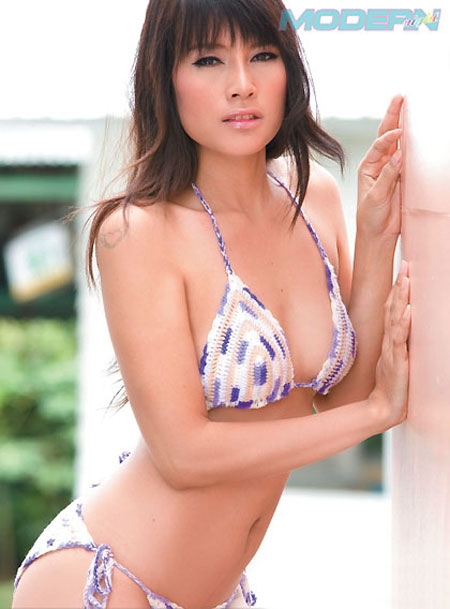 That's Jubjaeng and as far as I know she hasn't made previous appearances in any of the big magazines.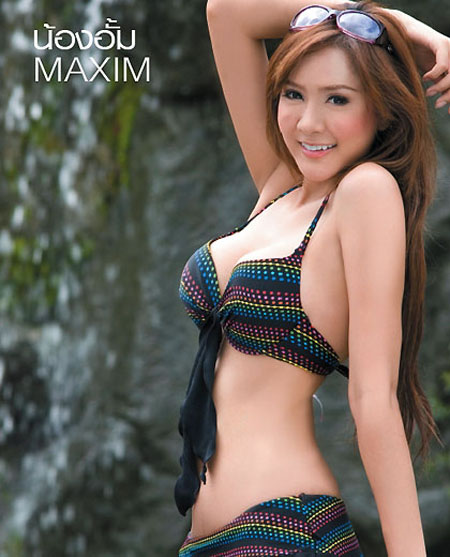 That's Aum and I guess she did Maxim Thai edition before. She does look like Maxim spec.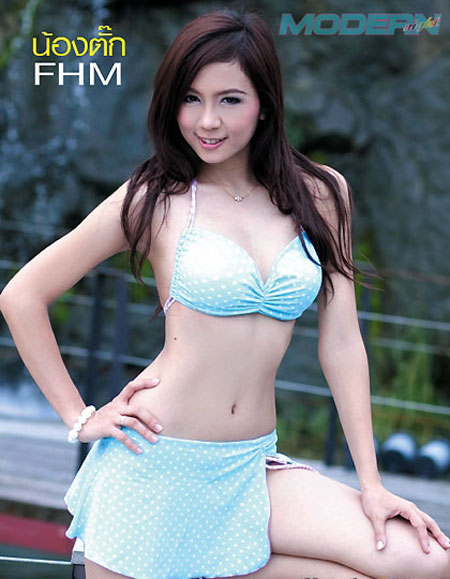 Tak must have done some photos for FHM magazine. I missed them I guess.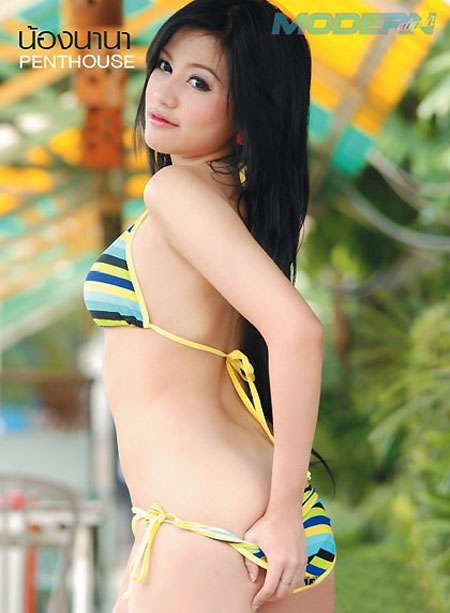 And with the most provocative pose we have former Thai Penthouse model Nana.

Tags: Modern Night, Nightlife
You might also like
6 Responses to "Modern Night girls"
Leave a Reply