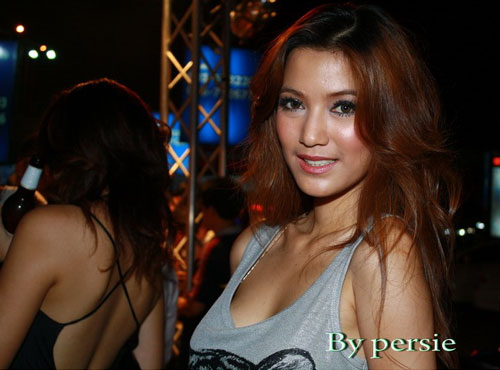 In my post about Panward's erotic movie I mentioned she was interviewed at the Sexy Leo Girls Season 4 party. Did any readers happen to make it? It looks like it really was a sexy party.
Added – a video of the season 3 party.
Quite a few photos are floating around now, including some more by the photographer Persie. Wish I knew who he was. He gets some good shots. How about this group of hotties.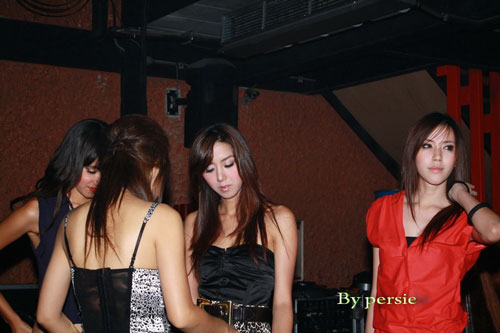 Leo beer invites a lot of the sexy Thai stars to the parties but most of the photos are of the entertainment. I'm still looking for shots of the stars at the party. I wonder if Paradorn made it to this one. He was at one of the earlier parties.
Some of the outfits were pretty interesting. How about this one. It looks like she is very close to popping out of that top. If you look closely you see pasties peeking out. You know what that means, that at some point she will be popping out. No photos of that (yet) but I will keep searching.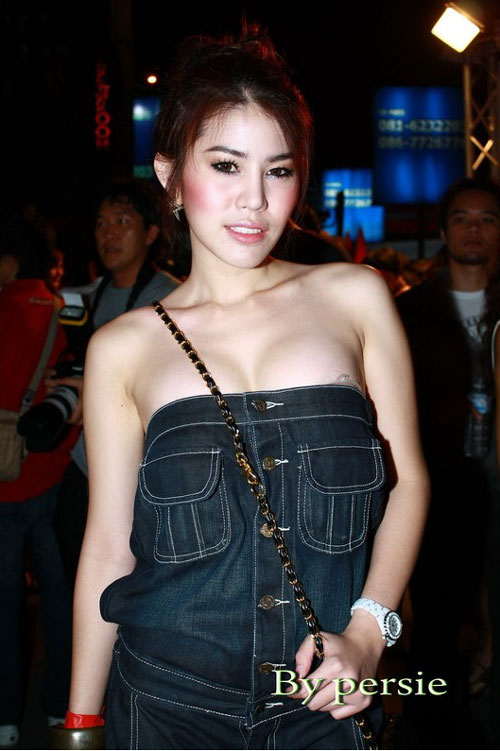 Here is a video of the season 3 party. Lots of videos on YouTube but most are really bad quality. This one is a little better.

Tags: Bangkok, Leo, Party Girls
You might also like
4 Responses to "Sexy Leo girls season 4 party"
Leave a Reply