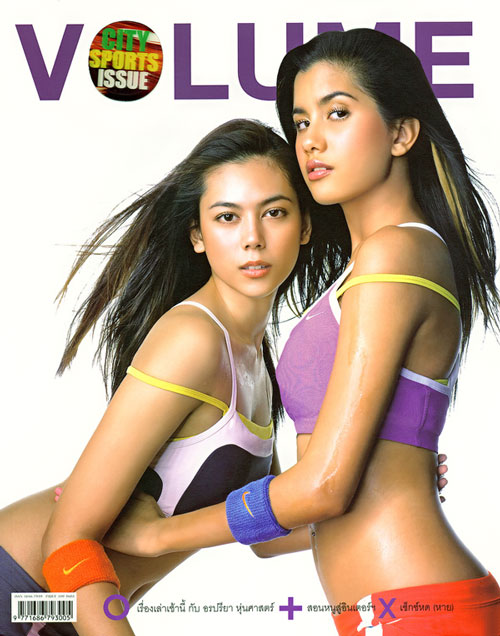 That's the photo that first made me notice Poo Priya Suandokmai. I thought she was such a hard body hottie back then. So what has she been doing lately?
One thing is she is shooting a new lakorn. And she recently returned from studying abroad. It seems she gained some weight while overseas. Her manager did not like it at first but I guess everybody is happy with it now. Here is a shot from a recent event.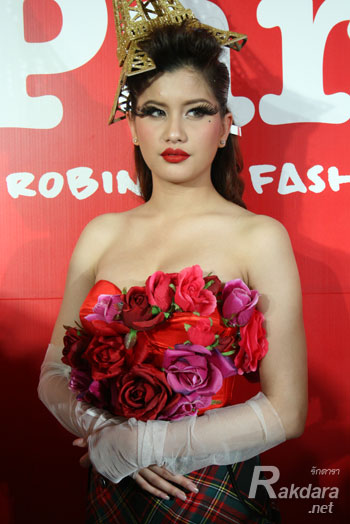 OMG! That looks awful! Ok, it's mostly the outfit and makeup – who is doing this to her? She does, however, look a little chubbier. I think I like the thin hard body look better. Dirtii Laundry has an interview with her in which she says she is happy with her new curves. Some commenters, however, are definitely not.
I can't say I am anxious to see her acting again. Last time I watched her in a lakorn I thought the acting was pretty bad. I'm not sure if it is a habit or if she is trying to have too much facial expression, but she does this weird action with her eyebrows whenever she talks. It looks ridiculous and is very distracting. I don't know, maybe she is better now. She did a movie called Bangkok Adrenaline – promo poster below.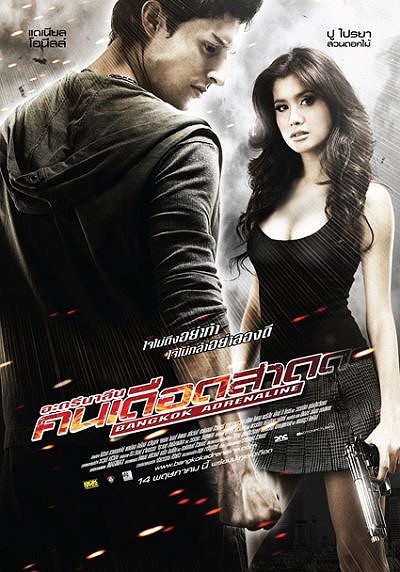 And a shot from the movie showing Poo. She looks very cute in that little pic.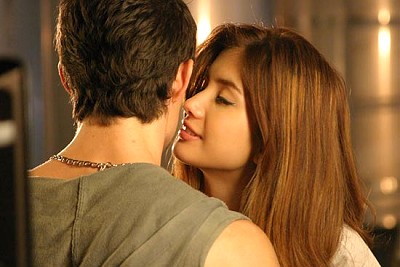 It's another martial arts beat 'em up movie – can't stand those. Even Poo gets in a few kicks which you can see briefly in the trailer.
I think her best work can be seen in the photo layouts I have in my Poo Priya Suandokmai photo gallery.

Tags: Poo Priya, Thai movie, video, Volume
You might also like
5 Responses to "Hard body Poo Priya what's she doing lately?"
Leave a Reply