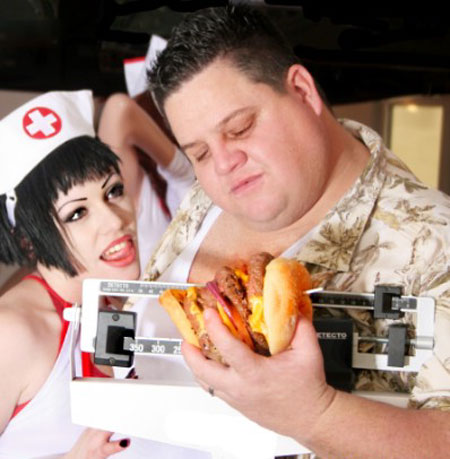 Speaking of themed restaurants, or in the case of that post about Vietnamese coffee houses, themed drinking places, I just stumbled upon the Heart Attack Grill and it's pretty interesting. That big guy in the photo looks like he is holding a Quadruple Bypass Burger. What's that you say?
They call it that because the food is almost guaranteed to give you a heart attack. The waitresses are sexy nurses, so that's a good thing. Here's one now.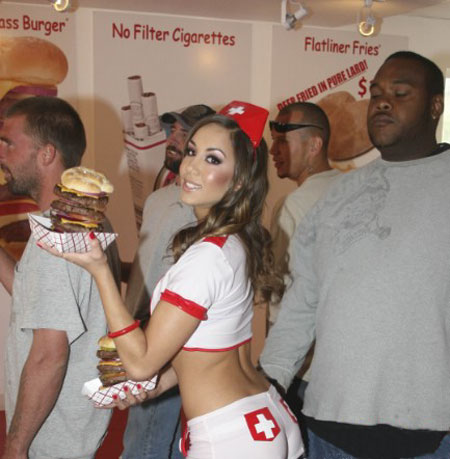 Take a look at their menu. This is stuff I could not possibly eat but I know a lot of guys like it.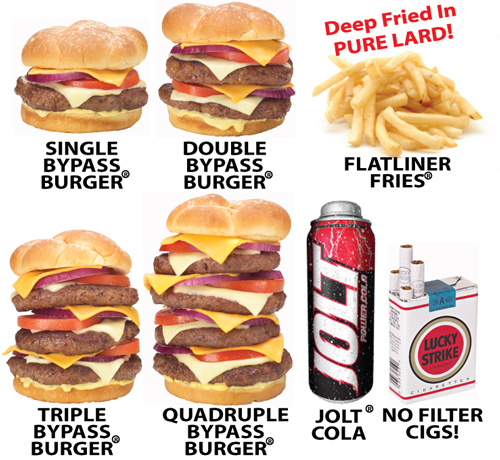 There are a bunch of YouTube videos about the Heart Attack Grill. I liked this one from the French Food Channel.
Their website is pretty fun, too. It's at www.heartattackgrill.com. It says if you weigh over 350 pounds you eat for free! And they have a little 12 second clip that people at the restaurant can record.

Tags: sexy nurse, video
You might also like
4 Responses to "Heart Attack Grill another themed restaurant"
Leave a Reply