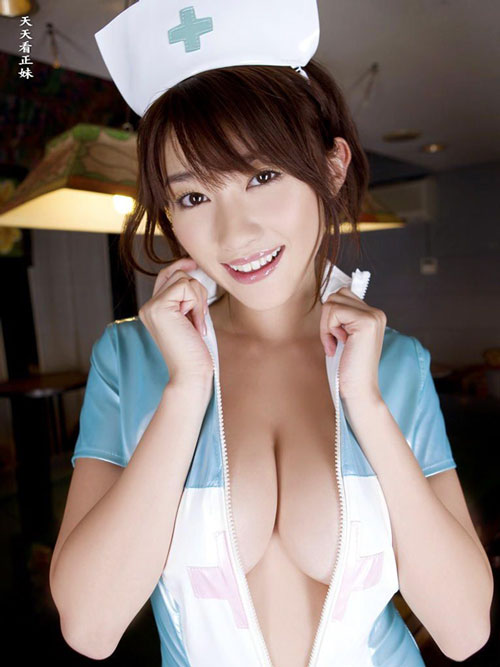 Just in case the sexy nurse waitresses at the Heart Attack Grill need a little extra help here is another one who really looks good in her cosplay outfit.
Who knows if she can take orders for artery clogging food. But at least she could help send customers to their cars in the wheel chair – that's what you get if you eat their biggest burger at the Heart Attack Grill.
There have been complaints about the nurse outfits, not from customers of course, but from the head of a nurse's association. She said that the "slutty nurse" image was contributing to people dying. I thought, wow, heart attacks from the excitement I guess. No, according to her the bad image is leading to a nursing shortage which means not enough nursing care for sick people so some of them are dying. Hmm, that is really a stretch. I think I like the sexy nurse outfits and I would like to have one myself, although I don't know where I would wear it.

Tags: busty, Chinese, cleavage, sexy nurse
You might also like
4 Responses to "This sexy nurse can help"
Leave a Reply