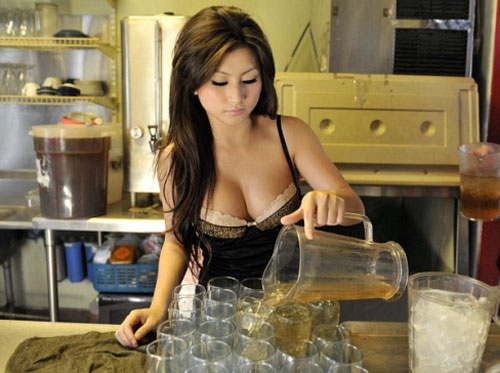 I am just learning about this now, the Vietnamese coffee houses in the Little Saigon area of southern California where the waitresses wear sexy outfits while serving coffee. I never heard of this when I lived in Los Angeles but I guess it is big now.
I only found out about it because somebody posted some photos on one of the forums I read. The place called Cafe Lu was mentioned with these photos.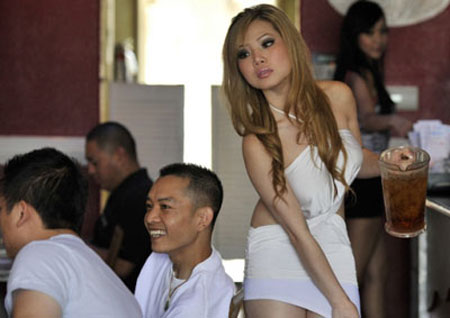 There is even a shot of the cover of a calendar they produced.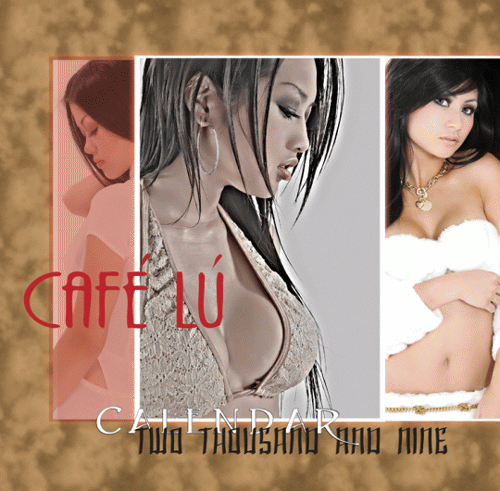 Then searching around I found lots of stuff, like reviews on yelp.com and videos on YouTube, including TV spots on mainstream news.
I see a few things I really like about this. For one, I really like coffee, and of course I like cute and sexy outfits especially when they are worn by cute and sexy Asian girls. Reviewers and the waitresses call these coffee houses a cross between Starbucks and Hooters.
I went to a Hooters once when I was on a little holiday in Florida. I thought it was pretty fun. The waitresses were really sweet to me. One of them seemed to really like me, hehe. They have sports, cute waitresses and food. The Vietnamese coffee houses don't serve food, only coffee, tea and smoothies. And it is expensive, around US$5 for a coffee. I don't see how they can stay in business but from what I read these shops have sprung up all over the place and they are doing well.

Tags: calendar, coffee, Vietnamese
You might also like
8 Responses to "Vietnamese coffee house phenomenon"
Leave a Reply