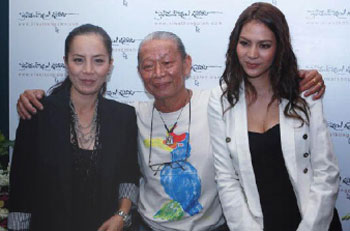 I was out shopping today and stopped to have a latte and read the Bangkok Post. There was an article about Niwat Kongpien whom they call the bad boy of Thai erotica. That's a photo of him with two of his "favorite ladies" – on the right is Jeet Saengthong whom you may recall is the Thai model with the chest that won't quit.
The story says that Khun Niwat's "…bad boy image and love of beautiful women has earned him a large following of fans among men, and enemies among feminists." I am neither of those so that probably explains why I am not familiar with him. I am also not much into reading erotica. So it would seem there isn't much for me or this blog in that story…except that he has put his work online with a new website that includes some sexy imagery to go with his words.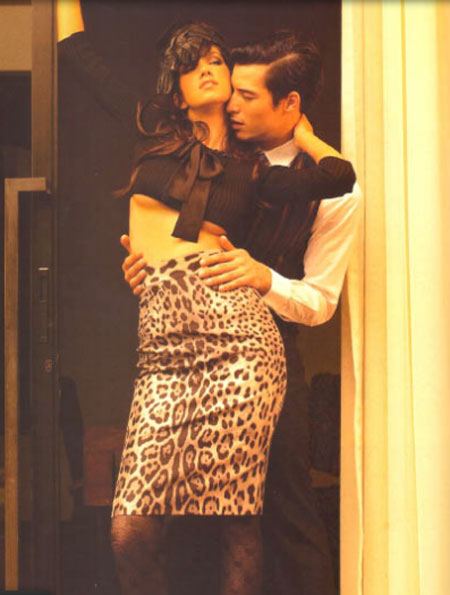 That's a shot from his September online edition. Sexy indeed. And another shot below to give you the idea.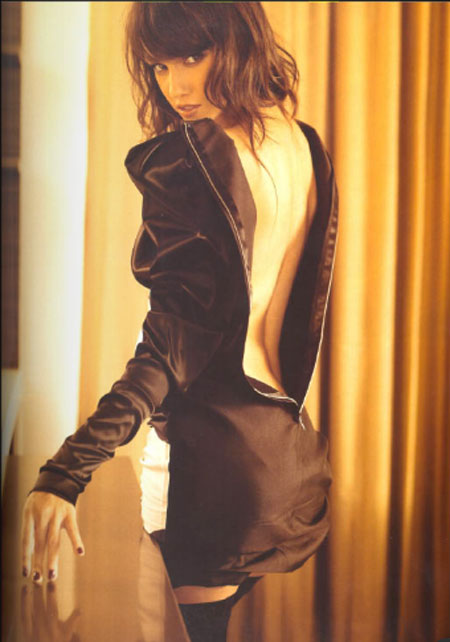 There is May Pitchanart who always looks great in her photos in another of his online editions.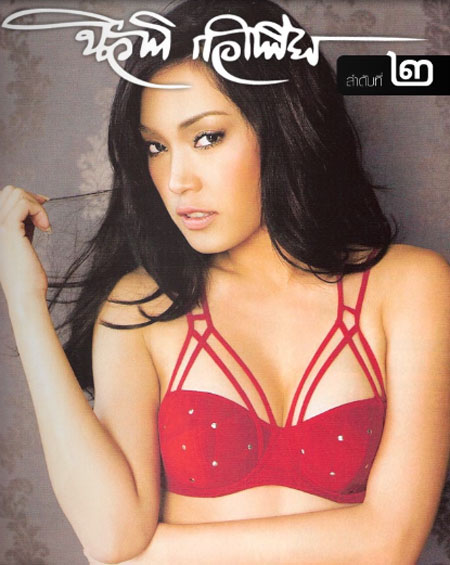 There are three online editions that you can access via his website at www.niwatkongpien.com. It is a very slick Flash website with the editions looking like magazines with pages you turn. It's horrible for me because my internet connection is so slow. I think only people in Bangkok with ADSL will be able to tolerate it.
The story in the Bangkok Post is here but don't be surprised if that link goes bad in the near future. I don't know if it is incompetence or intentional but they don't seem to keep stories online for very long.

Tags: Jeet, May Pitchanart, Niwat Kongpien
You might also like
| | | | |
| --- | --- | --- | --- |
| Me shopping As I mentioned in the previous post about Thai erotica writer Niwat Kongpien, I went shopping today.... | Thai men don't measure up I enjoyed a nice latte yesterday, thanks to a donation by a lovely reader. While sipping my beverage... | You know I like cafe latte You know I like cafe latte. I talk about it all the time and often make very subtle suggestions that... | Stuff I really want – espresso maker My dear readers know how much I like a nice cup of coffee. It's not always easy to find one around... |
One Response to "Bad boy of Thai erotica"
Leave a Reply