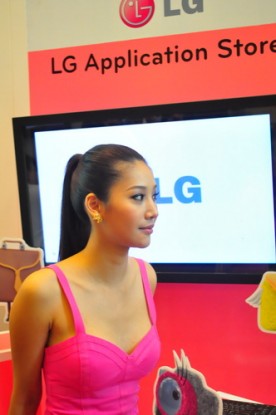 Here are a few shots of Taengmo working as a presenter for LG. She's a pretty big name to be doing that. Must have been expensive for LG.
They are just small snaps, not sure who took them. But isn't that the same dress she wore in that shot of her looking so adorable with Thank? It must have been the same event or at least the same day.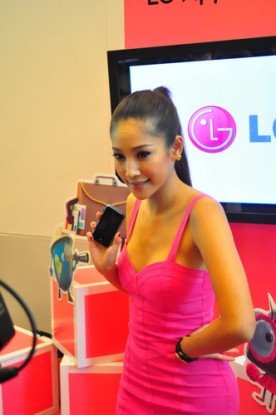 LG must have spent all their money hiring Taengmo and had nothing left over for their booth. It's so small and empty.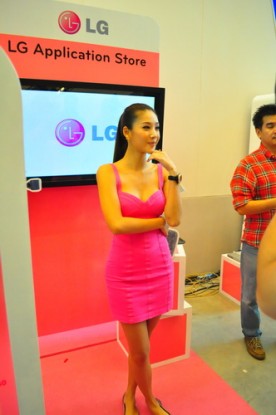 Tags: booth babes, Pretties, Taengmo
You might also like
| | | | |
| --- | --- | --- | --- |
| Taengmo topless Long time readers know that Taengmo Pattarathida has been a favorite of mine but may have noticed... | Taengmo so adorable with Thank That's Taengmo again with her boyfriend Thank, the couple I mentioned in my earlier post about how... | Taengmo afraid of men not love My once favorite Thai hotty Taengmo Patharathida is the cover story for Lisa magazine, and the little... | Taengmo in Maxim magazine Have you seen this month's issue of Maxim Thai edition? Taengmo is on the cover and inside. She looks... |
3 Responses to "LG gets Taengmo as presenter"
Leave a Reply