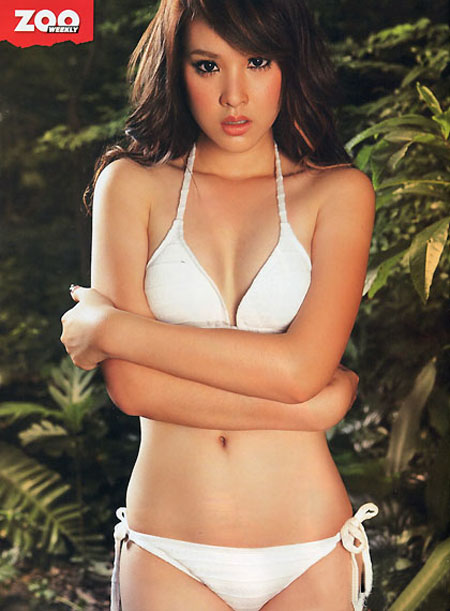 It's Pear Pisarat in a bikini again, this time in Zoo Weekly. She is sure getting a lot of, um, exposure lately, appearing in a lot of bikini shoots.
The shots in Zoo are quite good. Here's another.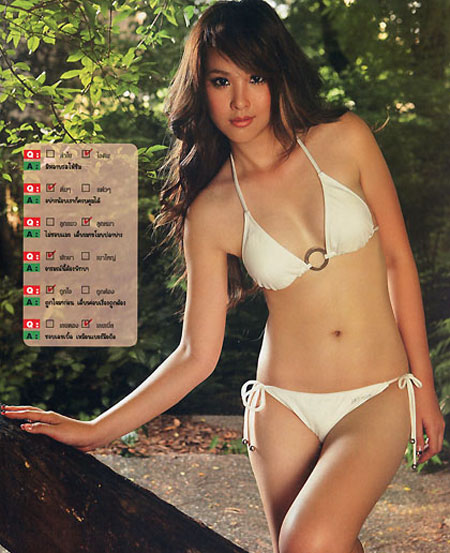 I wish everyone could settle on the English spelling of her name. I have seen it spelled Pair, which doesn't seem right. Here on the cover of Zoo they spell it Pare which is also kind of odd. Fruit nicknames are popular so I'm pretty sure when she got that name they were thinking of Pear.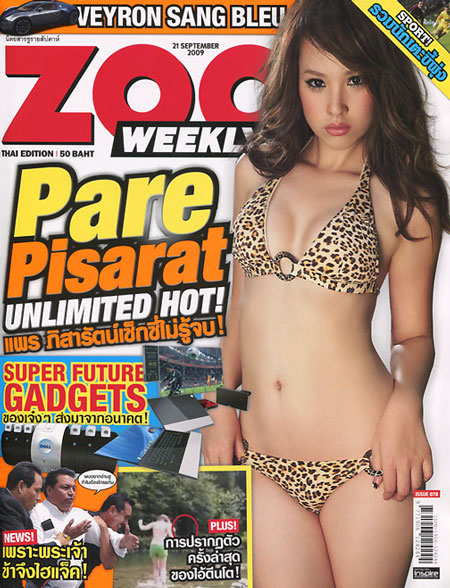 You might also like
3 Responses to "Pear in Zoo Weekly"
Leave a Reply