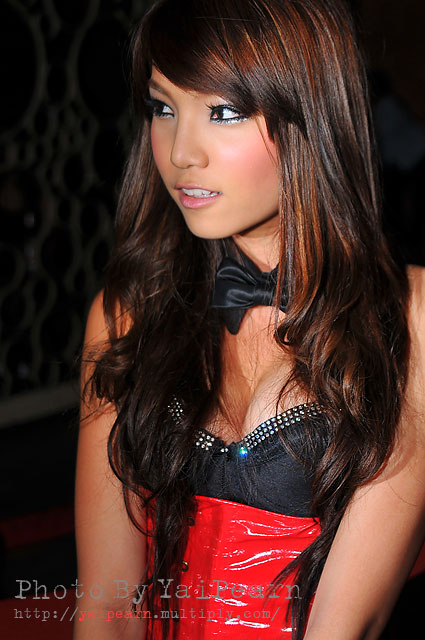 While doing research today I stumbled upon some more photos from the Sexy Leo Girl Season 4 party. The pictures are by a member of multiply.com and he has the best photo set I have seen yet of the event.
The party had the contestants competing to be Sexy Leo Girls and lots of celebrities who show up just to show off their hotness. Photographer Yaipearn shot lots of great photos of all the hotties.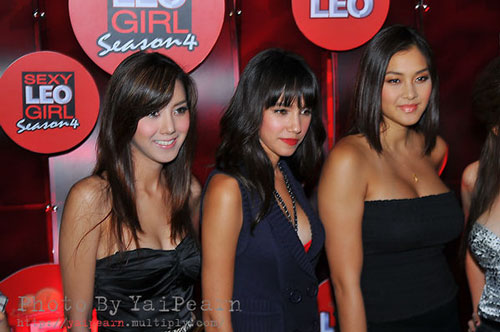 The hot Thai stars line up for photos on stage. You know that Ice and Panward won't miss one of these parties. They are on the right in the photo below.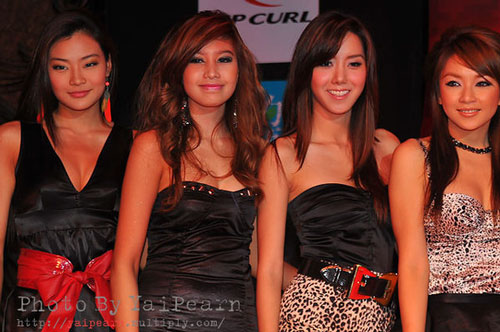 Check out the Yaipearn gallery of the Sexy Leo Girls Season 4 for lots more.
Plus…while researching this photographer's photos I saw some other ones he took at another even sexier party event. It was sort of a water splashing party thing. I don't know, maybe it was supposed to be sort of a Song Kran theme. But it involved hot girls wearing nothing but pasties getting splashed and groped by the audience. I did not see these photos on his multiply.com page. Maybe there is some private gallery somewhere. They are definitely too sexy for this blog so I'm going to do a sneak peek with some samples. They are great photos so subscribe by email below to get access.

Tags: Ice, Leo, Panward, sneak peek
You might also like
3 Responses to "Some great coverage of Sexy Leo girl party"
Leave a Reply