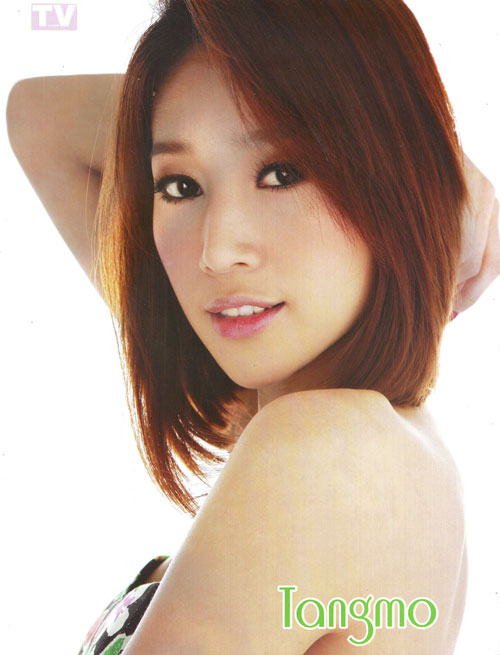 Everybody is so crazy over Taengmo and Thank, today's hottest khoo rak ("love couple" or maybe more like the English expression "love birds"). I posted a few shots from one of their recent appearances and photo shoots – they have been showing up everywhere. And last night they were on TV on a show called "Wan Waan Yang Waan Yoo" (Bygone Days are Still Sweet, something like that).
The questions were all the usual questions about how they met, what did they first think of each other, what is their relationship like, etc, etc, blah, blah. I don't know about other people but for me I'm curious about that stuff for about ten minutes and then it's time to move on. Making an entire show out of it is kind of boring. I mean what can they say? They are still new and aren't going to say anything really revealing. Here's a staged sweet moment from the show.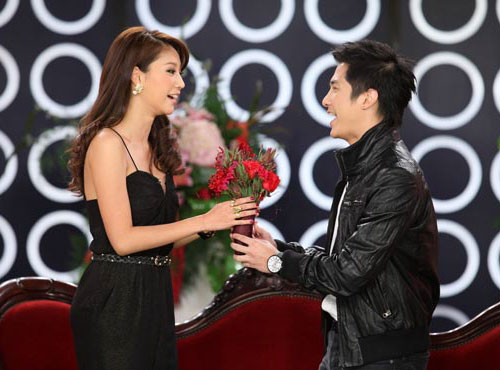 Taengmo and Thank talked a lot. Actually Taengmo talked a lot. Thank seems like a more low key person and talks a little. He's cute; they're both cute. But I have an impression after listening to Taengmo talk a lot and both of them telling some of the stories about how difficult she is to get along with at times. In America they have this expression "high maintenance". I think that's her. Maybe it's a good match, an easy going guy and a high maintenance girl. Or maybe it will go like so many of those kind of couples where after a while the guy just gets tired of it. The show got really too sweet when they did a little duet, Thank playing the guitar and Taengmo singing a love song. A little over done I think. The flame out will be big if it happens.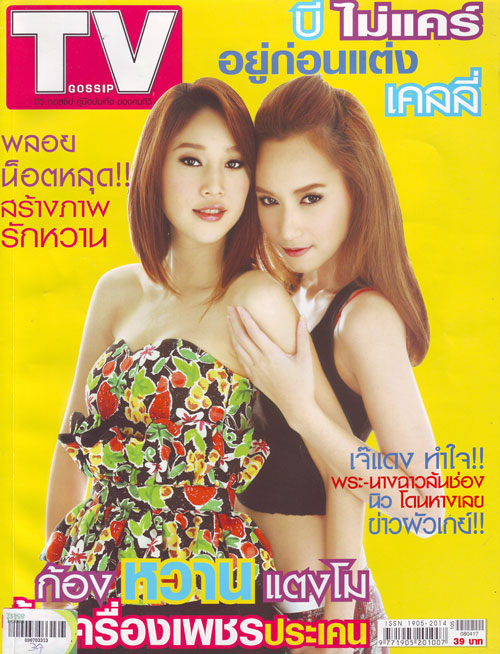 Anyway, seeing them again got me to go look at some of my magazines that I have never scanned to see if there is any Taengmo in them. I found this one of Taengmo and Bee Namthip from a while ago in TV Gossip. That's Taengmo at the top of the page from the photo shoot and then Taengmo and Bee together on the cover just above. Here is Bee by herself.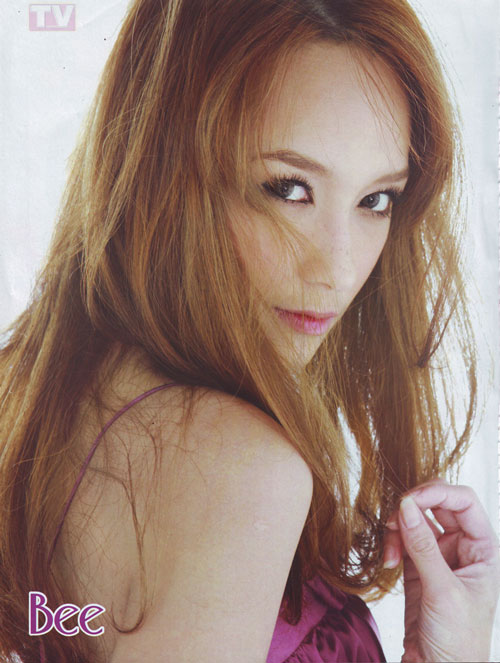 She's a hottie, too. I have some great photos of her in my Bee Namthip photo gallery.

Tags: Bee Namthip, Taengmo
You might also like
2 Responses to "Taengmo and Thank talk of the town"
Leave a Reply