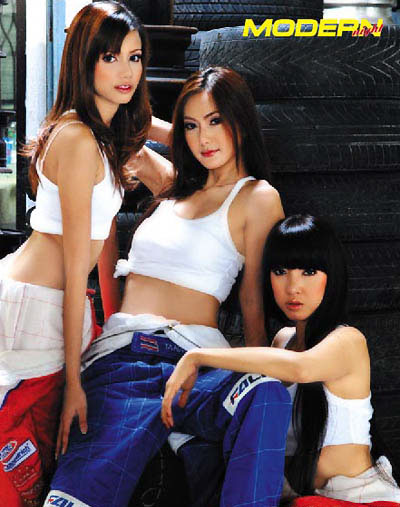 That post about extreme car audio Thai style reminded me that is time to take my car in for a routine checkup. I usually take it to the dealer where I bought it but this time I am looking for some place a little more interesting.
I wonder if these three sexy mechanics can take care of what my car needs. I know it would sure be a lot more interesting watching them work on my car than the usual scruffy guys at most shops.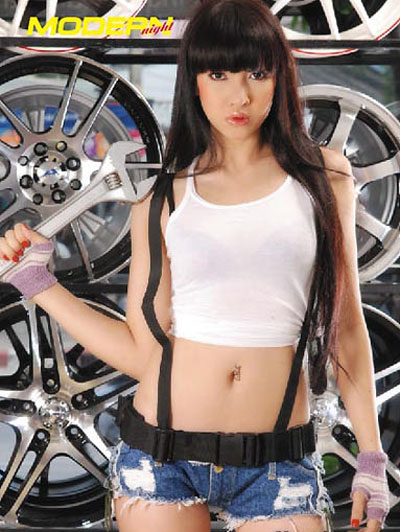 The outfit seems a little impractical for working on cars but that tool belt is pretty cool. Why doesn't she have any tools in it?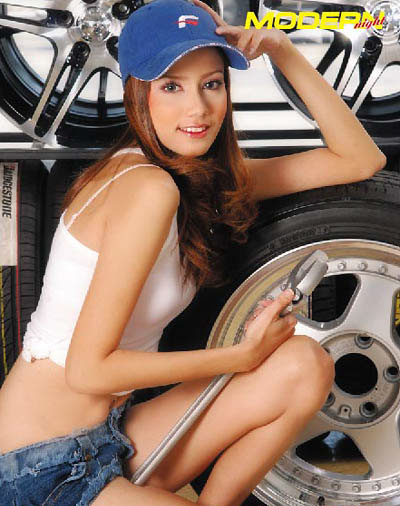 Oh my, that's a big wrench (that's what she said). I wonder if she knows how to use that.
Of course these are not real mechanics. They are girls from Modern Night magazine. You see the Modern Night name there at the top of each photo. They not only dress up as mechanics but also as booth babes, or more accurately race queens, as in the next photo.

Tags: booth babes, Modern Night, race queens
You might also like
Leave a Reply