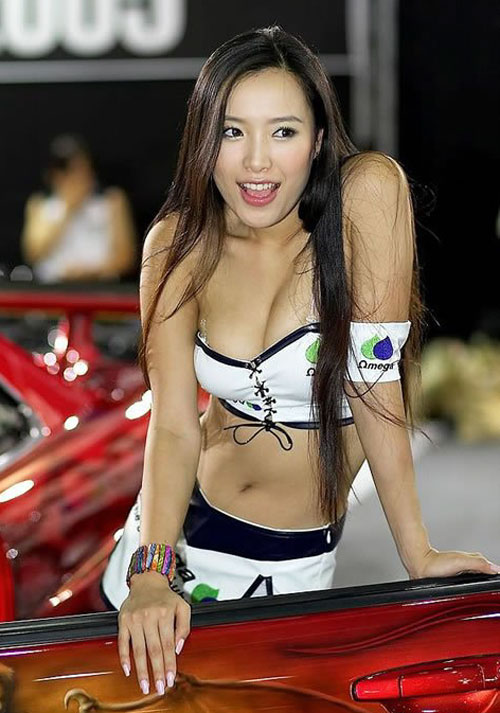 Ok, so we actually call them "pretties" in Thailand, and one of them in this collection is really a booth babe and not a race queen, but most of them are real race queens and they are all just so cute. It might be hard to choose the cutest race queen ever. In fact it might be a very long list. Maybe you would have to have a top 100 even.
But I keep seeing these shots get recirculated on the forums and it's because they are just so very cute that nobody gets bored with them.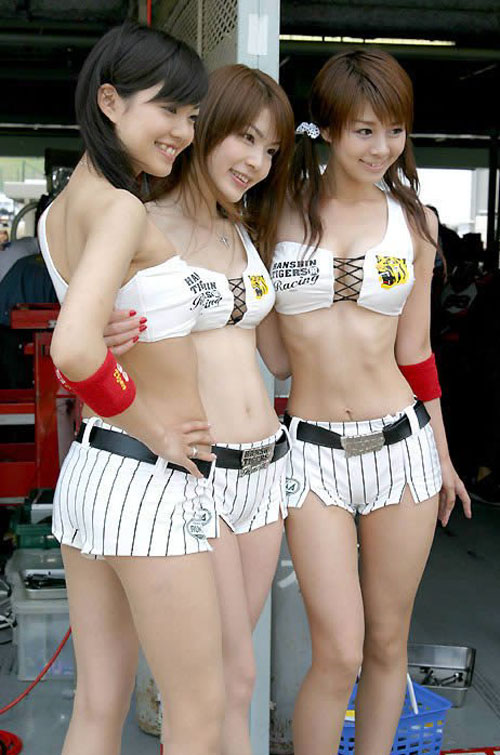 I think this group of three race queens has such cute appeal because not only are they very young and cute but those little outfits are adorable with the peek-a-boo tops and tiny shorts.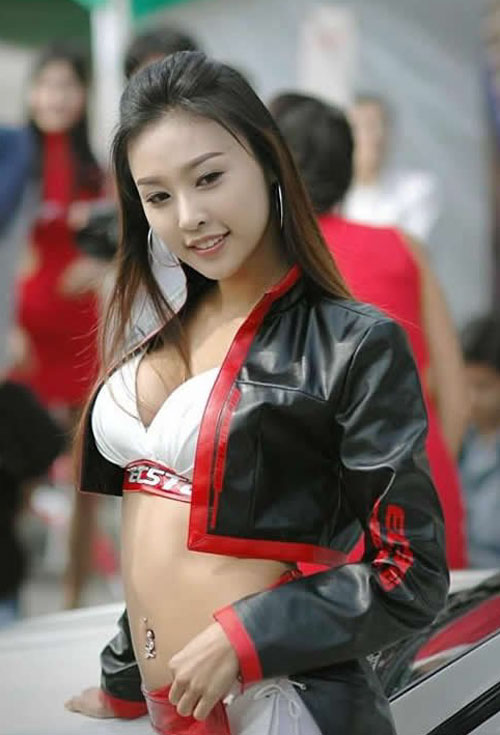 This hottie's picture has been around many times. I'm sure she is someone famous in Korea. She sure is packed into that top, gotta be implants. Still, she's so cute I don't mind if she has some plastic.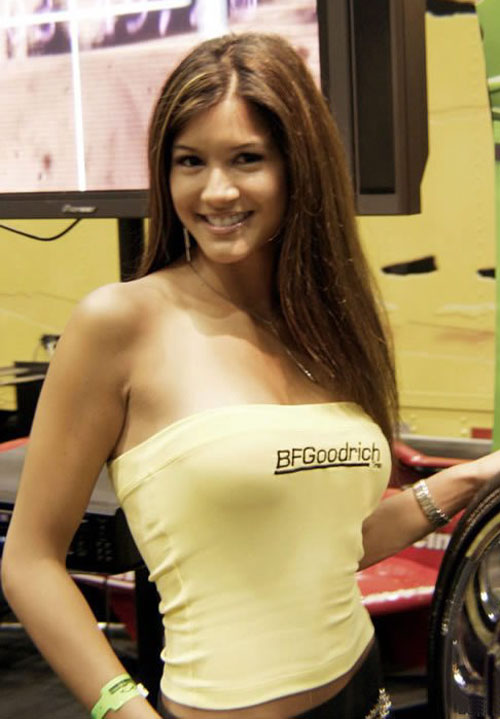 Now isn't she quite the busty booth babe? Ya know, there's another international motor show coming up in Bangkok soon. I would love to see more pretties like this one in the auto accessories area.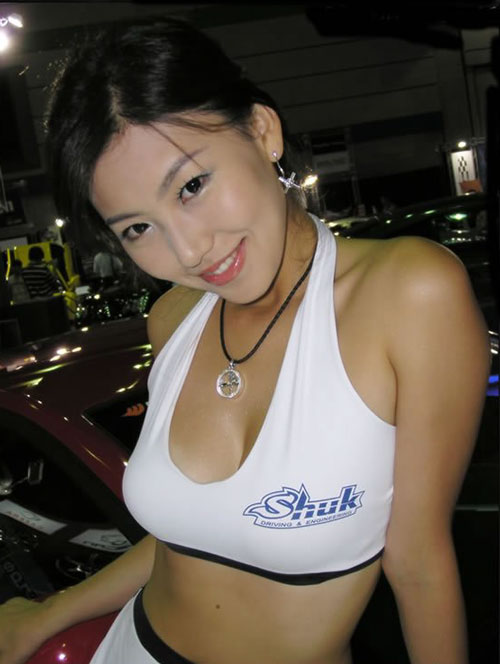 Tags: booth babes, Japanese, Korean, motor show, Pretties, race queens
You might also like
9 Responses to "Cutest race queens ever?"
Leave a Reply