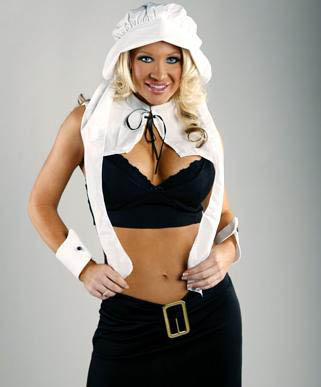 I just remembered that today is the American holiday of Thanksgiving. Nobody else does that holiday and no Thai people have any idea what it's about except a few who lived there. Something about some people called pilgrims inviting some Indians to dinner I guess. I don't know, not my history.
They eat this big chcken called a turkey. I tried it when I lived there. It's ok. Sort of something between chicken and duck which are both popular in Thailand. And there is a lot of other stuff like potatoes with gravy and rolls and butter, etc. I don't think most Thai people have ever seen or eaten turkey and like me they wouldn't be able to eat much of that food, lian mak (very greasy).
I tried to find some sexy pilgrims but did not have much luck. Just that costume above which I sort of doubt looks anything like the pilgrims from hundreds of years ago. I do like the sexy Indian outfit. When I saw movies of cowboys and Indians some of the Indian girls were kind of cute and had cute outfits.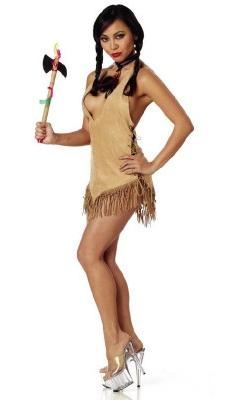 I think they ruined the outfit with the stripper shoes. Don't the Indians wear some kind of cute little slippers? Why not those instead of the gel heels?

Tags: cosplay, shoes, Thai Culture
You might also like
5 Responses to "Thanksgiving cosplay"
Leave a Reply