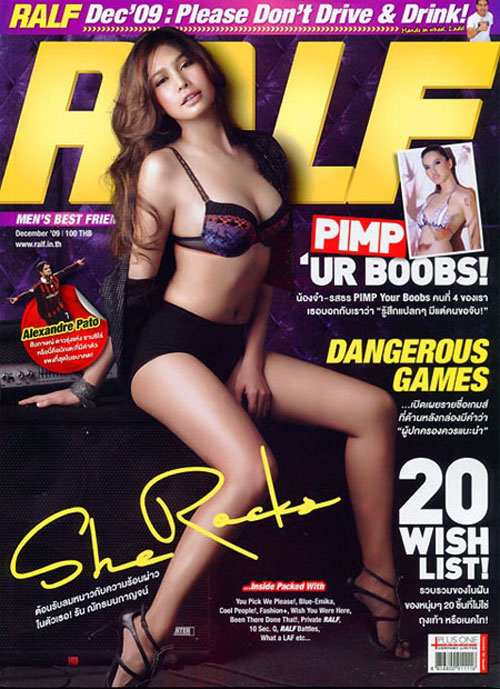 There is this magazine called RALF that I have seen posts about although I have not seen it on my local newsstand. They get the hotties now and then, like this hottie named Run whom I have posted before. But it's not a great photo of her that made me want to post this shot.
It's the featured article. You see it there on the cover, the one that says "Pimp Ur Boobs". Ok, now what is that all about? From my days of hearing American slang, which are already a number of years ago now, when you say you are going to "pimp" something it means to decorate it or fix it all up in a really cool way. I heard guys say they were going to "pimp their ride" when they were fixing up their car or "pimp their pad" when they were redecorating their apartment.
So, "pimp your boobs"? I don't have the magazine so we can only imagine what kind of decorating or fixing up they are talking about. Maybe just a nice bra. Maybe some body paint like the Leo calendar girls. Or maybe something more drastic like silicone implants. Just guessing, don't really know.

Tags: body paint, bra, Run, sexy dress
You might also like
4 Responses to "Run on the cover of RALF magazine"
Leave a Reply