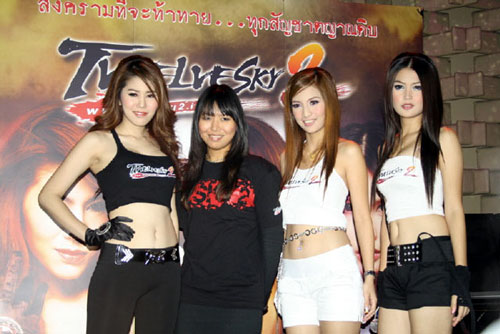 I was doing a little bit of gaming industry research the other day, you know, searching for hot gamer girl, hehe. I am no gamer girl myself. I just like the outfits and the cute characters in some of the games.  I also don't know much about the whole business of online gaming but did learn that Thailand based Asiasoft is a big game developer. So you know what that means – gamer booth babes.
You know we always have "pretties" (our name for booth babes) in Thailand for any kind of event. I guess Asiasoft released a new game called Twelve Sky 2 (weird name) and for the release there was an event with some pretties.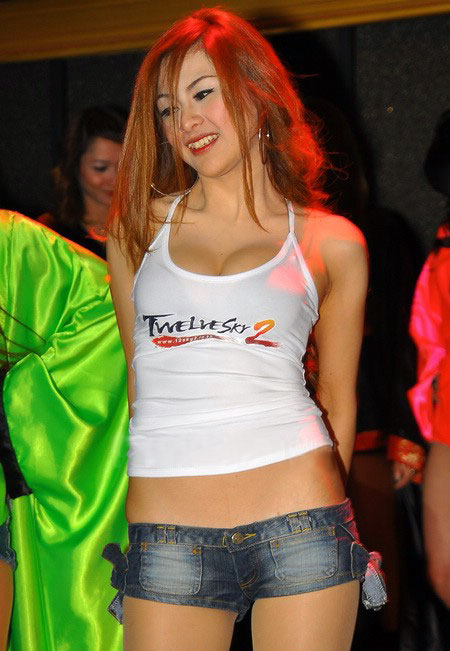 There was some sort of hottie contest at the event. Apparently it was to see who could wear the smallest shorts.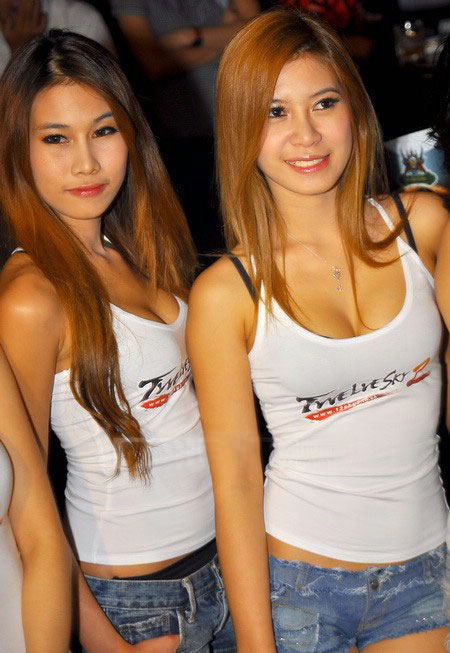 Tags: booth babes, Gaming, hotties
You might also like
One Response to "Twelve Sky 2 gamer girls"
Leave a Reply