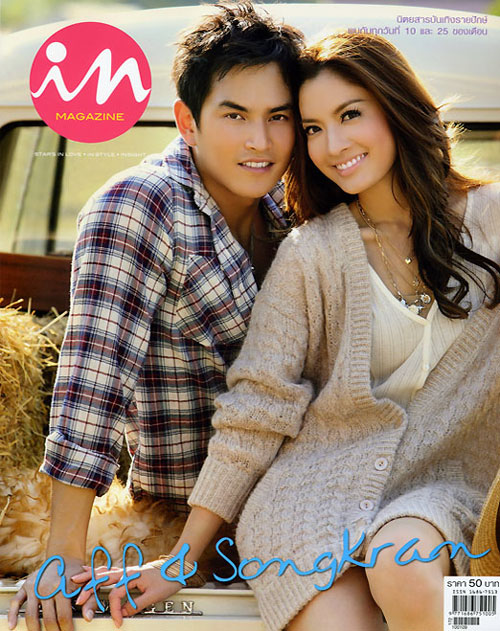 In magazine has a photo layout of the beautiful actress Aef Thaksorn with her apparent new love interest Songkran Taechanarong. I have posted about Aef before, she's a beauty, but never got a gallery made for her (future project). I see her a lot on TV in lakorn and commercials.
Songkran is the son of the owner of Bonanza Khao Yai, a resort area with a nice golf course, hotel and houses near Khao Yai and Pak Chong. He was a model and a bit of a Bangkok bad boy until daddy made him move up to Khao Yai and named him CEO of Bonanza Khao Yai…yeah, whatever. I guess he is pretty active promoting new stuff at Bonanza. There is a new adventure park that was his idea and there are concerts regularly over there now.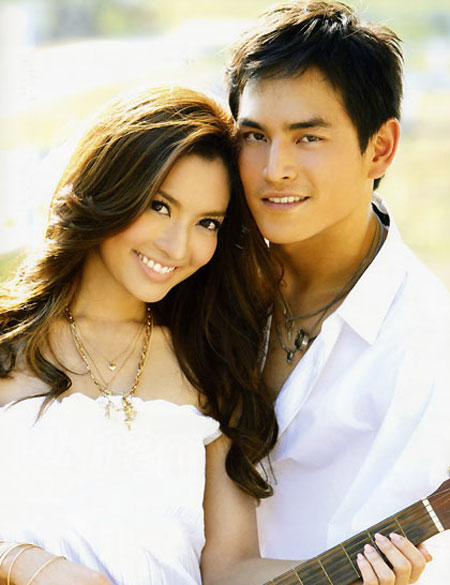 Over at Dirtii Laundry they have a little more on the story and a number of funny comments about how weird some people think Songkran looks.

You might also like
2 Responses to "Aef and Songkran an item"
Leave a Reply