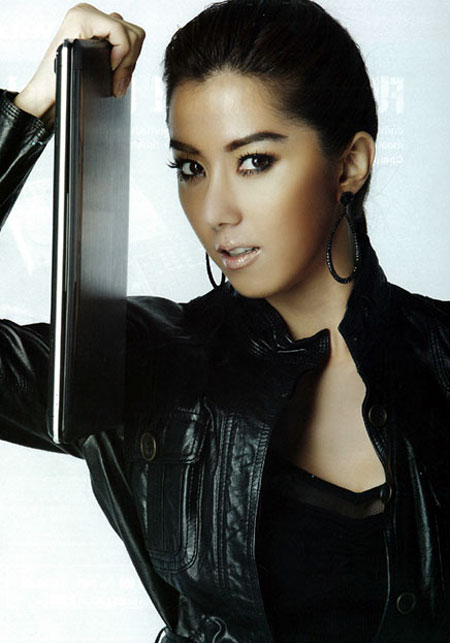 It's that hottie Ice Aphisatha doing a promotional layout in T3 magazine for HP laptop computers. Do you think she knows her way around a computer? I don't know. In that picture she is doing it wrong.
Now she is holding it like it is a stylish hand bag. I costs more than a lot of them, maybe that makes it a fashion accessory.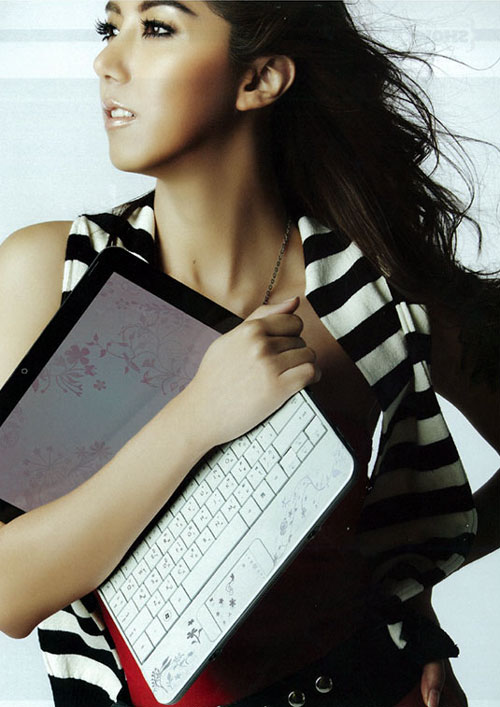 Yes, she is definitely accessorizing with her HP notebook computer. Looking good, too.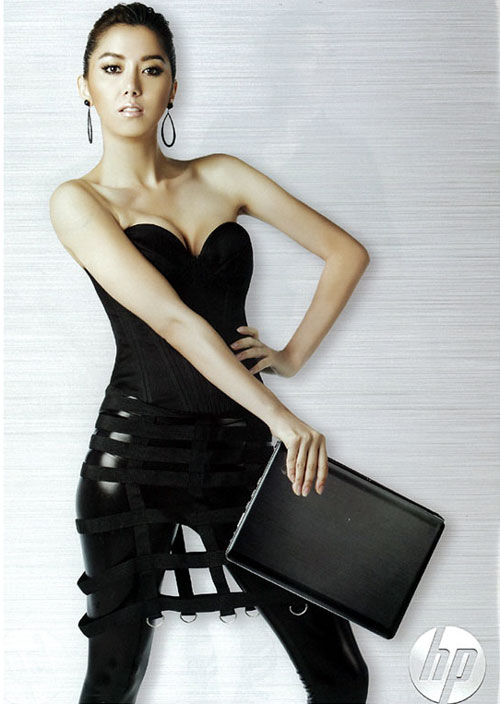 All that accessorizing with the laptops is fine but it's that strapless top that I think looks good. I suppose they had to keep it kind of conservative for this shoot. Ice has done a lot of sexier photos you can see in my Ice Aphisatha photo gallery.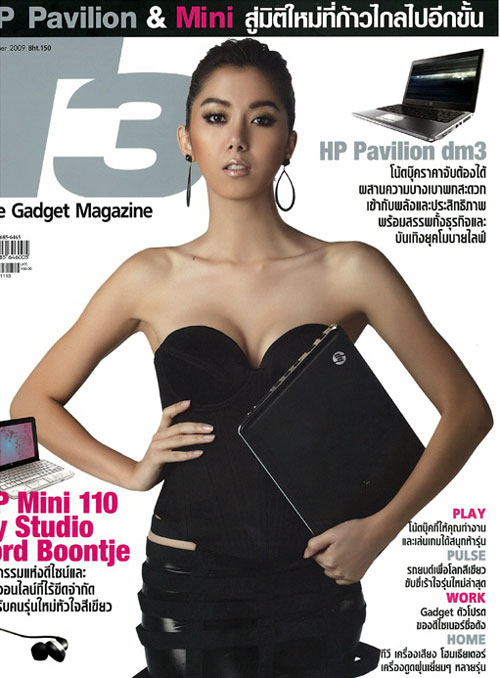 You might also like
3 Responses to "Ice looks cool for HP"
Leave a Reply