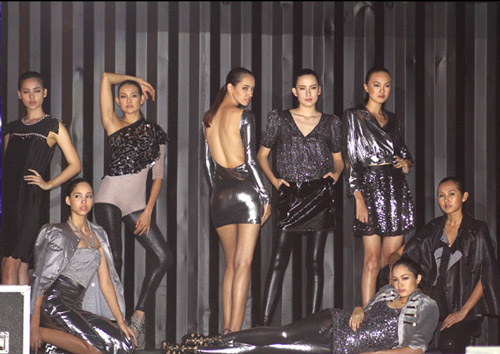 Did any readers make it to the party last month they called "White Arrival: Something White Worth Waiting For"? It was a promotion by DTAC and Blackberry introducing something they called a Blackberry white which is a white Blackberry Curve 8520. That's pretty cool.
But what's really cool is all the models and celebrities they had at the party. They listed as fans of Blackberry who would join the party: Ditawat Issara, Wannaporn Poshyanonda, Chalisa Viravan, Amat Nimitpark, Duangrit Bunnag, Jitsing Somboon, Lolay Taweesak Srithongdee, Tul Waitoonkiat, Jeed Saengtong Kateuthong, Pimpisa Chirathivat, Prae Sarasin, Nuch Niranath Victoria Coates, Pokchat Tiemchai, Sarawut Hengsawad, Kasidit Sumneang, and Mahasamut Boonyaruk.
That's quite a list. I guess there was a fashion show, too, which would make sense with all those catwalk models there.

Tags: Blackberry, Jeet, Nuch Niranath
You might also like
2 Responses to "Nuch Niranath for Blackberry Curve 8520"
Leave a Reply