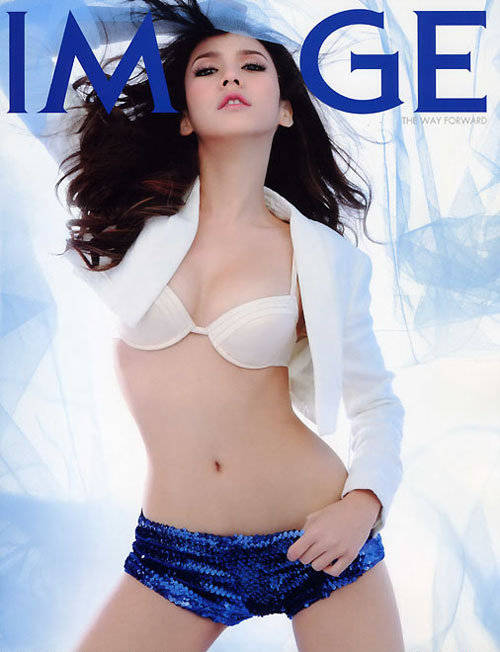 Thai hottie star Aum Patcharapa certainly has staying power. She continues to keep hot and in the news, and she's been doing it for years. Lately it seems like I have seen her everywhere, TV, newspapers, forums and one lakorn after another.
Just today I saw her three places. First was on the forums in a couple of hot photos from Image magazine.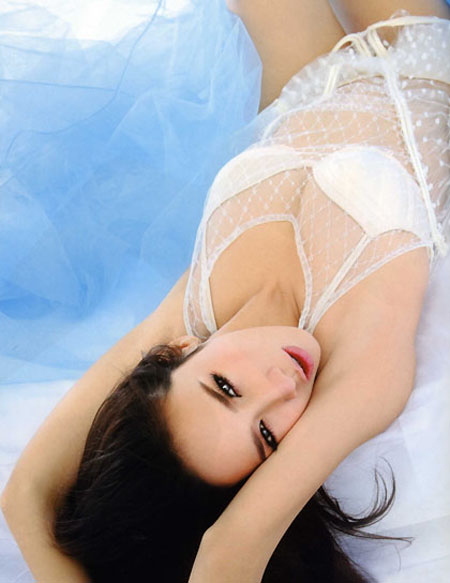 Then I was reading the newspaper and saw this photo of Aum doing a promotion for Samsung air conditioners. Sorry for the bad quality. It's a scan from a newspaper.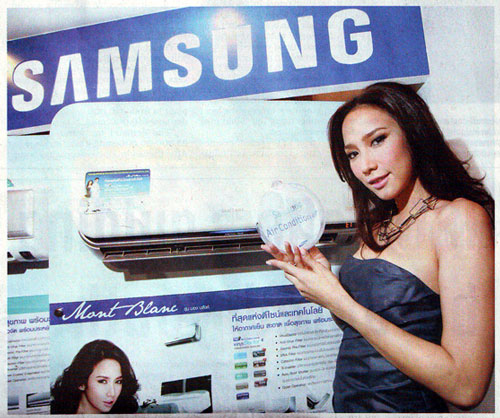 And then this evening I saw her on TV Pool channel where she was interviewed about her job as spokes model for Samsung air conditioners. Turns out she had H1N1 flu. Now she has recovered and now the sales pitch is that maybe if she had a Samsung air conditioner she would not have caught the flu. Uh, that's really stretching things. But she sure gets "face time".
My Aum Patcharapa image gallery has grown to be rather large and you can see how long she has been keeping her hotness level high.

Tags: Aum, H1N1, Image, swine flu, Thai TV
You might also like
4 Responses to "Aum is everywhere again"
Leave a Reply