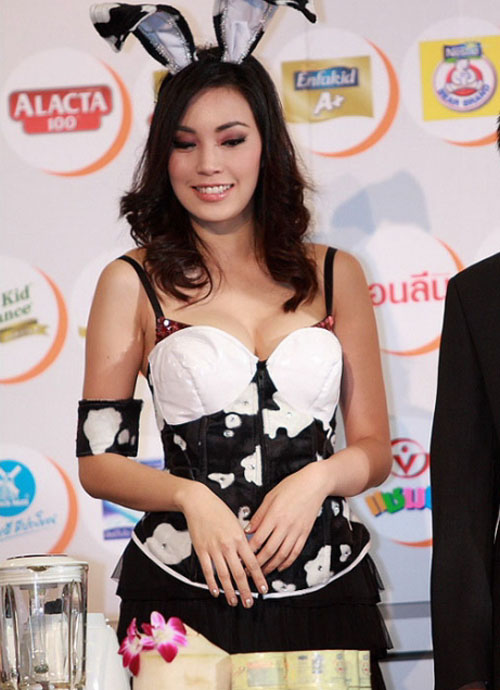 They had something they called a Milk Festival. Well, you know that the Thai word for "milk" and "breast" is the same word. So as you might expect they have a little bit of fun with hints at double meanings.
But they are only subtle hints, can't do anything very direct you know. So what to do to promote milk? I think they would get a very busty celebrity and have her talk about milk products wearing an outfit that shows a lot of cleavage. Or maybe that is too distracting, so they got this celebrity, whom I think looks a lot like May Pitchanart (not sure, maybe not), and have her wear an outfit that is just all wrong.
Ok, they have some black and white splotchy colors that remind you of those dairy cows you always  see. But then she wears a sequin bra underneath and the amount of cleavage seems a little below expectations. And what is with the bunny ears?

Tags: cleavage, May Pitchanart
You might also like
5 Responses to "Milk festival"
Leave a Reply