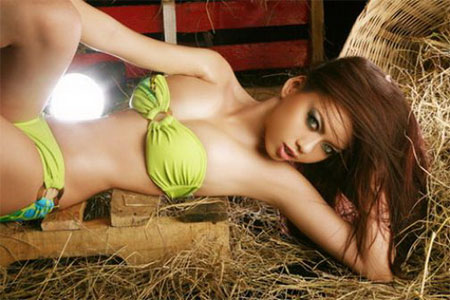 She probably spells her name differently than that but that's the romanization of how they spelled her name on one of the Thai language forums. I couldn't find more about her, just have these few shots, but are they hot or what?
Tropical Asian Favourites
Offer by: VitalSource
Price: USD 0.99

With its clear photography and easy to read recipes, Tropical Asian Favorites contains everything you need to create some of the tastiest dishes from tropical Asia.

This cookbook contains authentic recipes from Myanmar, Thailand, Sri Lanka, Vietnam, Cambodia, Indonesia, India, Macau, Papua New Guinea, and more. Tropical Asian Favorites features instructions for appetizers, salads, noodles, soups, seafood, poultry, meats, vegetables, desserts, and drinks. Recipes include:

Chili sambal
Grilled tender beef patties with Thai herbs
Vietnamese beef noodles soup with fragrant herbs (Pho)
Peppery Indian tomato rasam soup
Grilled tamarind prawns with pineapple
Grilled quail with lemongrass and ginger
Grilled eggplant salad with tomato and coriander
Lemongrass and coconut cr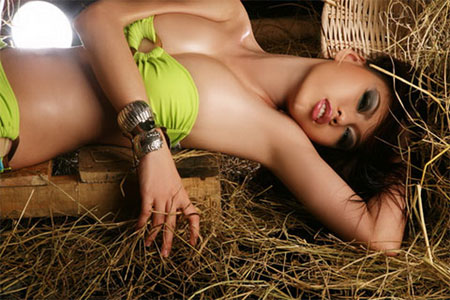 The poses are sexy and the outfits, makeup and hair are pretty great, along with the wild expressions.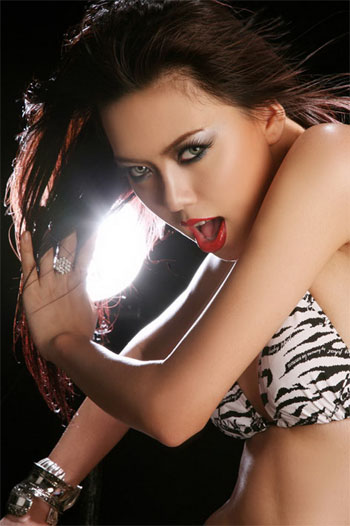 Tags: hotties, Vietnamese
You might also like
6 Responses to "Vietnamese hottie Woo Wang Siap"
Leave a Reply