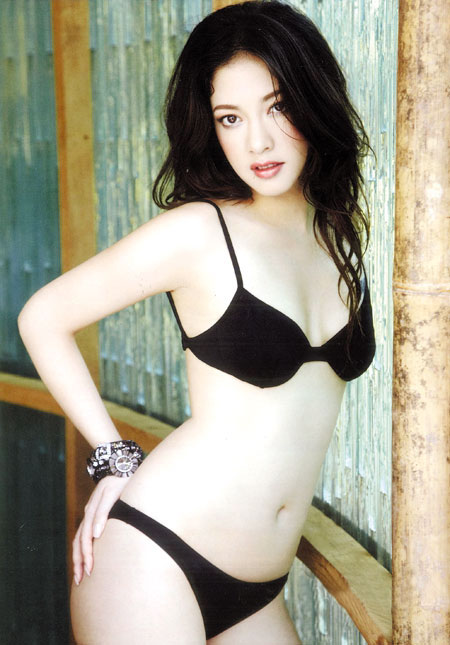 You know that white skin is what every Thai person wants, and Thai ladies will do almost anything to get it, even using dangerous chemicals that end up causing terrible things to happen. But is there such a thing as too white?
I know Pang Ornjira is naturally very white because I see her on TV a lot and even when they don't have special lighting like at entertainment events she still looks very fair. But aren't they going too far in this photo? She's not really that white. I think they just lightened the photo way too much.
In other photos of her they actually do some darkening, like in that photo of Pang with her hands down May's top.

Tags: May Pitchanart, Pang
You might also like
6 Responses to "Pang is so white"
Leave a Reply