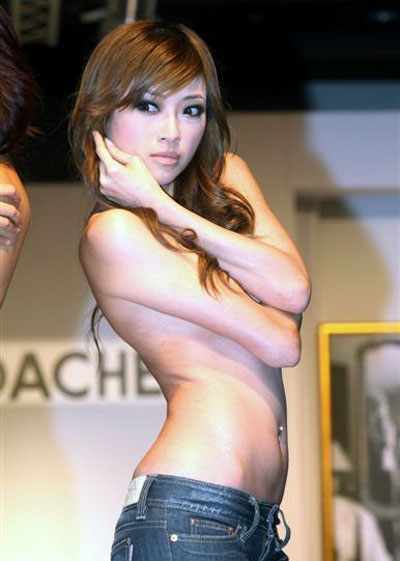 When you are selling jeans you need to be sure that your customers are looking only at your jeans and not the other clothes your models are wearing. What better way to do that then have the models wear only jeans. Hence, the Jordache topless fashion show.
These Asian models are very pretty but they all have models' figures which means they are tall and very skinny.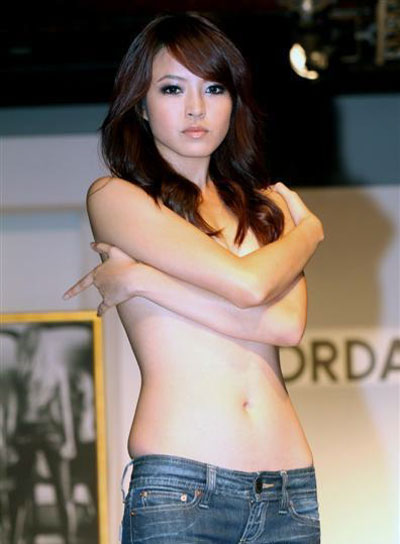 So it really doesn't take much to stay completely covered up even when they are not wearing tops.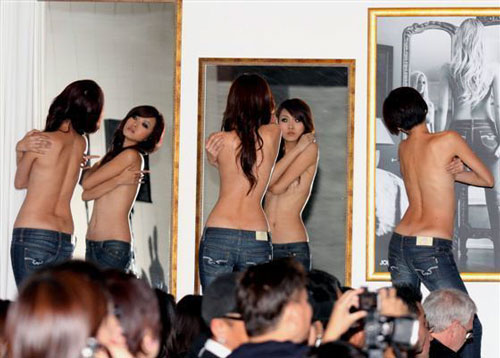 You might also like
5 Responses to "Topless Jordache fashion show"
Leave a Reply