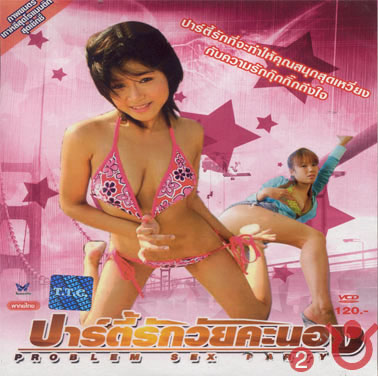 Not sure how I landed on this page while doing research for the blog. It's a VCD with a weird plot and crazy title. The Thai title translates to "Teenager Party" but the English title is "Problem Sex Party".
The plot summary is this:
Sue Jun takes an out of town job. On the way to the customer's house she has an accident and gets hurt. But Dr. Sin-e who is a psychologist helps her. Sue Jun's friend goes to the police to report her missing. Then Sue Jun realizes that Dr. Sin-e is crazy and she tries to find a way to escape.
It seems quite odd. There is a crazy psychologist and some teenagers in the movie, and I kept thinking that if it is a problem sex party it must not be a very fun party.

Tags: Thai movie
You might also like
2 Responses to "Crazy movie titles"
Leave a Reply