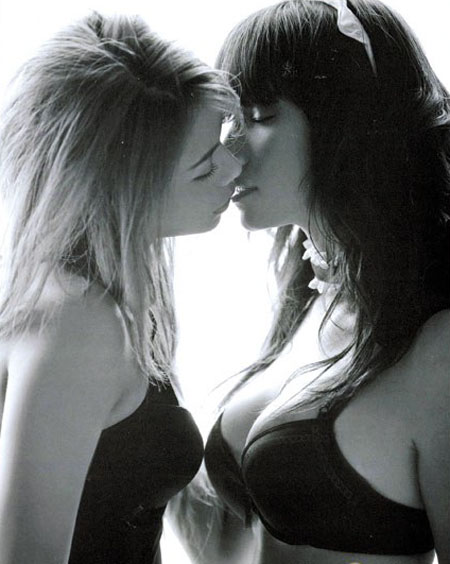 This is so popular now, the dara (stars) posing together as if they really like girls. I think most of it is just for the sexy effect…and it's working!
That shot above is from the very daring photo shoot that Thai singer Tong did some time ago that had elements of lesbian love and domination in it.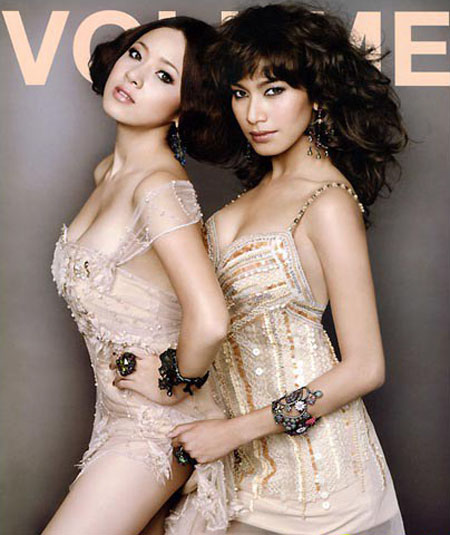 This one isn't all that suggestive of girly love but it is a little surprising because that is Benz Pornchita on the right and I have never seen her do shots like this except for this one.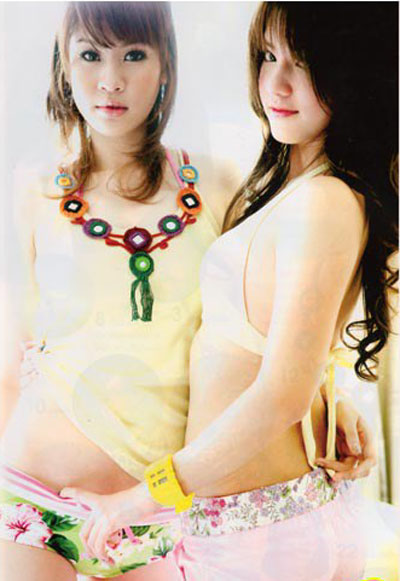 Ok, a couple of unknown young hotties show seem to be into each other.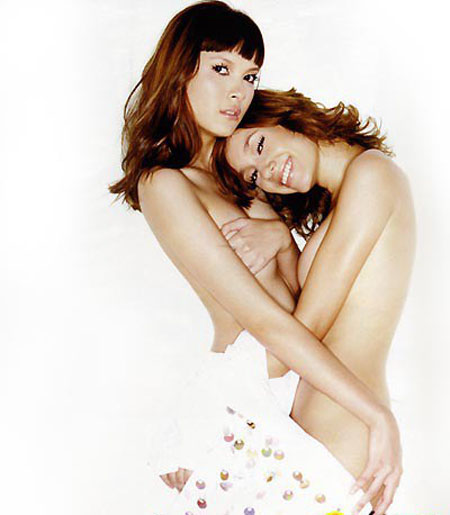 Famous Thai models do it too. Maybe it is even more common for them.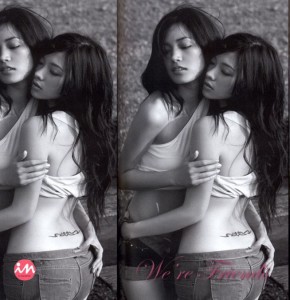 Of course May Pitchanart and Pang Ornjira stuck in my mind from their photo shoot in In magazine. This is one of the more interesting shots from that set. They say "we're friends", but the question is are they "just" friends.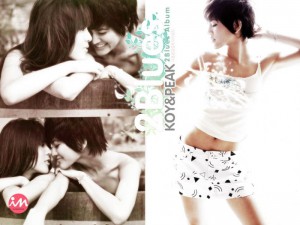 Koy and Peak together in a hot tub. Are they wearing clothes in there or not?

Tags: Benz, girls hugging, girls kissing, Koy, lesbian, May Pitchanart, Pang, Peak, Tong
You might also like
7 Responses to "Girls with girls dara edition"
Leave a Reply