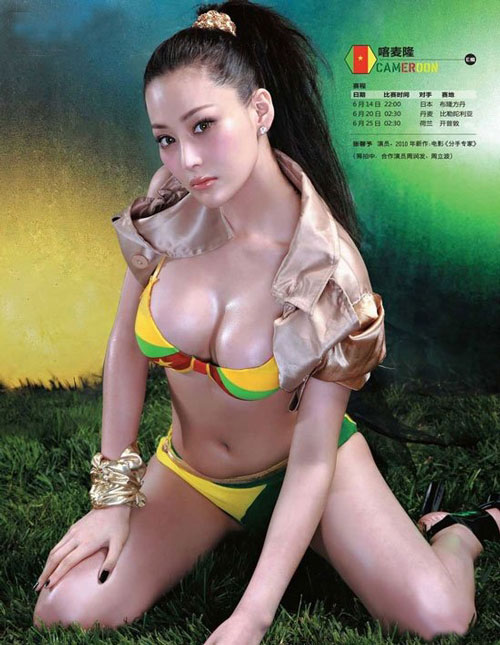 Hmm, this looks like a good way to present the schedule for the different World Cup matchups. At least I think that's what this is.
Cameroon looks pretty interesting. I wonder who they are playing? Did they forget something?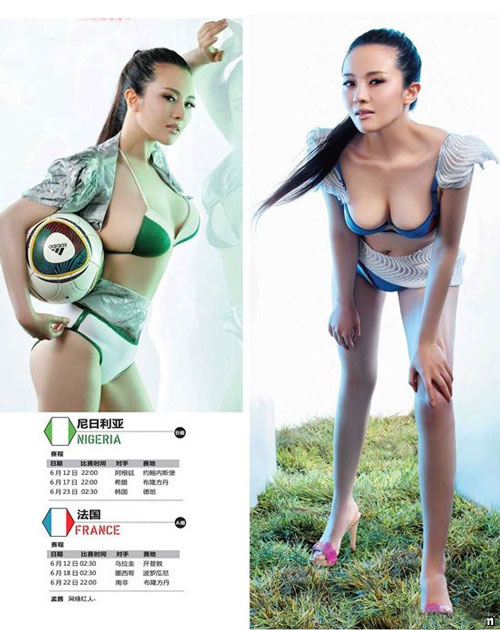 I would tune into this game if she was doing the commentary (and they kept the camera on her).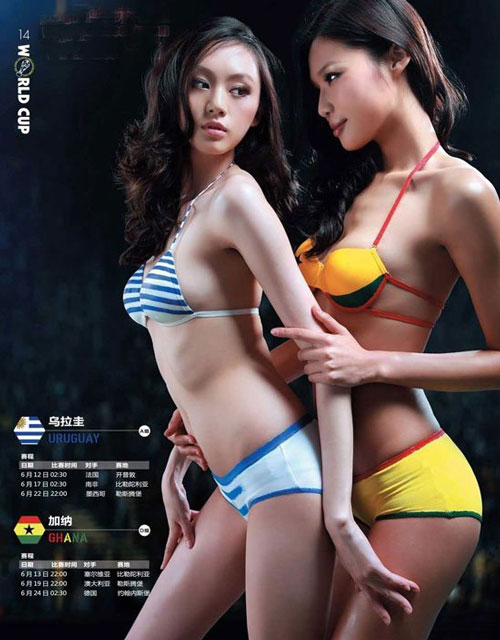 Uruguay and Ghana look like quite a contest.

Tags: booth babes, soccer
You might also like
| | | | |
| --- | --- | --- | --- |
| World of Warcraft babe I know nothing about World of Warcraft but I can still appreciate what a cutie this girl is. Is she... | Elly Tran Ha World Cup fan Everybody is a World Cup fan right now, aren't they? Elly Tran Ha, the hottie from Vietnam who is... | World Cup fan goes Nuclear Another Thai girl with the nickname of Nuclear. This is Nuclear Nonthiya, not the girl in Mars magazine... | Night elves and blood elves I'm just learning about these creatures of World of Warcraft and started looking for photo of that... |
4 Responses to "Presenting World Cup game schedule"
Leave a Reply