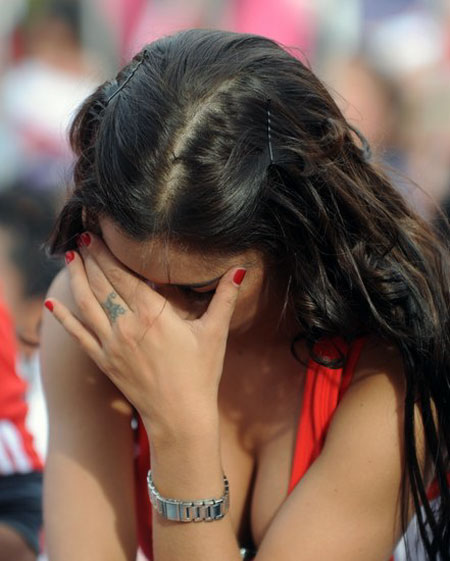 My confession is that I look more at the world cup fans than the players or the games. I have a little variety show of world cup fans today, starting with this sad world cup fan. Would you like to comfort her?
Then we have a very happy world cup fan. I think she has a lot to be happy about, a lot.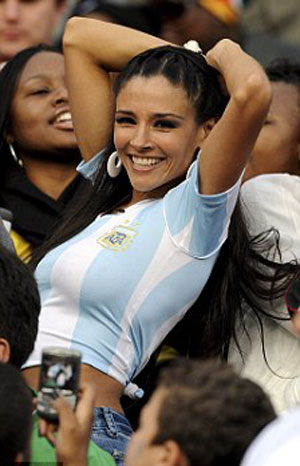 Some fans show their support in different ways. The body painted players of sand soccer have their own way.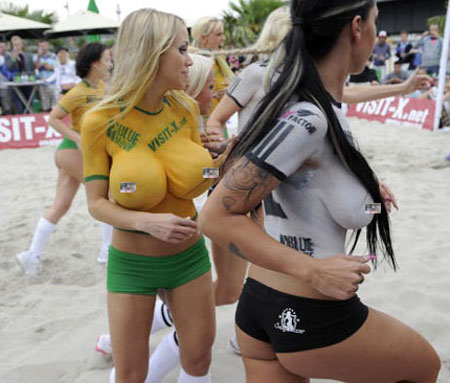 I think those little stickers were placed on the photos by a forum poster.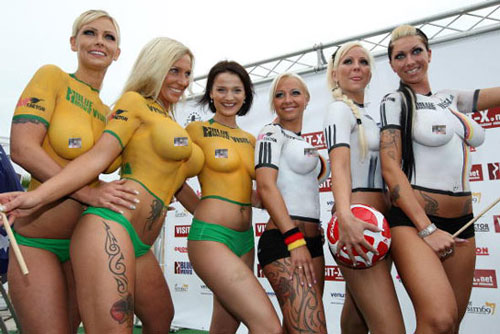 These girls look, big, rough and scary. The tattoos especially.

Tags: body paint, soccer
You might also like
4 Responses to "Variety of world cup fans"
Leave a Reply