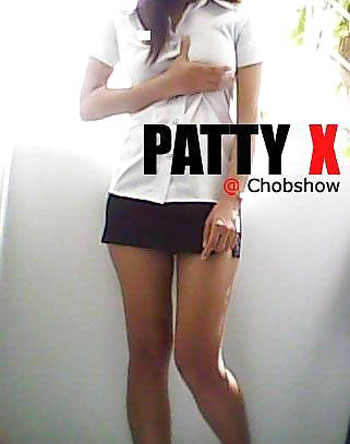 Another university girl who wants to show. And now a website for girls like her.
It says in English "Chobshow" which is the romanized Thai word for "like" (chob) and the English word "show" which" we use in Thai. So it means "likes to show".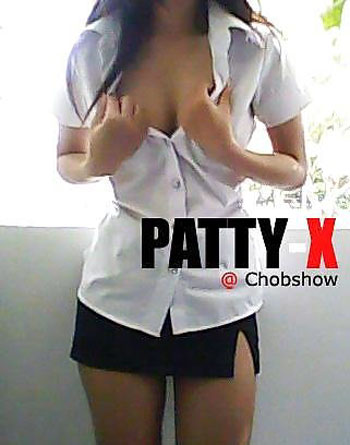 The site is at chobshow.com but there is nothing there except a forum with two posts and no photos. Maybe the owner is promoting it on other forums with photos like these to get some interest. I see so many shots like this posted everywhere, especially on Hi5 and places like that. The university girls love to show off.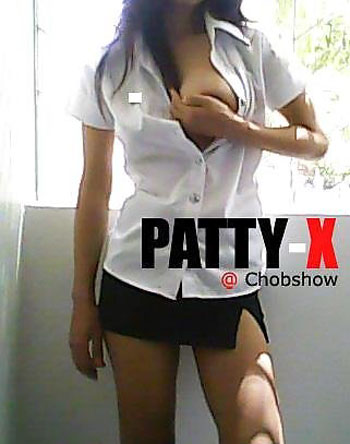 Tags: coeds
You might also like
| | | | |
| --- | --- | --- | --- |
| Shock 39 soft opening I saw some photos on one of the forums from a new Bangkok club called Shock 39. "Clubbing as it should... | Allure Hot Girl Am on TV I discovered something interseting last night on my satellite TV. After watching my favorite <em>lakorn</em>... | Hi5 hotty Tuktik Do you remember when Hi5 was the hottest social networking site? That's what all the Thai kids were... | Best of Allure issue is out now The Allure Hot Girls gang - models, magazine and TV channel - have been busy for a while. But I haven't... |
3 Responses to "A site for girls who like to show"
Leave a Reply