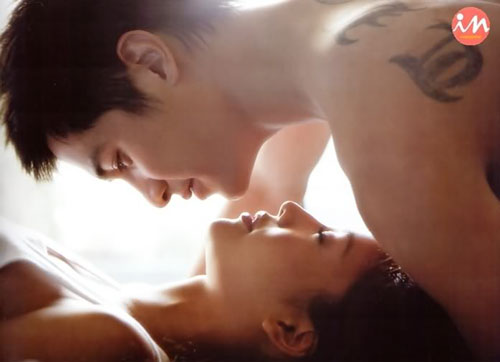 I like the idiom from America "high maintenance". It fits some people so well. You might remember a while ago when I posted about seeing Taengmo on TV and after hearing her talk a lot about her relationship with her new boyfriend named Thank I mentioned that she sounds very high maintenance. I was wondering how long they would last.
Well, I haven't kept up on their story for the last many months but after reading some of the gossip today it sounds like things haven't been so terribly sweet like they were back then. I guess at one time Taengmo came out and announced to the entertainment media that they were broken up, then a couple days later announced they were back together. Then there was some rumor about Thank having an interest in some university student, which is easy to understand because those Thai coed uniforms are so darn cute. But he made some public statement dis'ing her and Taengmo was happy about that, even saying she was glad to see him disrespect her in public (catty or what?).
So the latest interview by Taengmo she says things are still rough with their relationship because Thank broke an agreement she made from him. I'm not really sure if that is what was actually said or that is what she meant, because of course an agreement that you make for another person is not much of an "agreement" at all, is it? Maybe I am getting twisted around her words but they are all sounding very much the words of a very high maintenance girl. This isn't going to last much longer.

You might also like
3 Responses to "Taengmo really is high maintenance"
Leave a Reply