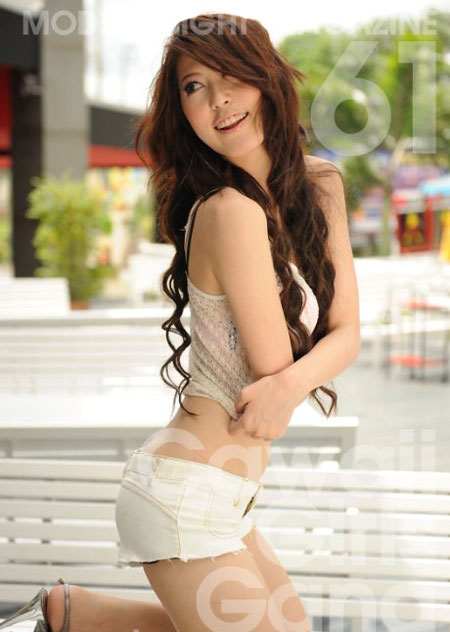 Modern Night magazine again. This time they have three girls modeling that they call the Cawaii Girls Gang. That word Cawaii, that's from the Japanese culture thing, right? Often spelled Kawaii I think.
It's all about being very cute, but also in a sort of ab bao way I think. Maybe an expert on Japanese culture can explain – Pink?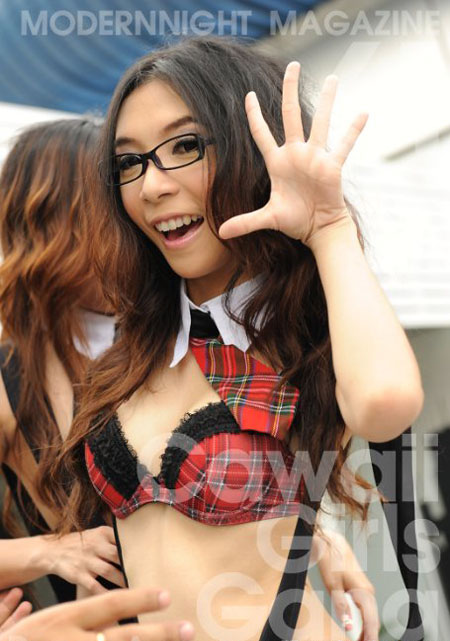 But what I know of Cawaii is it is about being very cute and sort of very young, too. Sooo, do these girls have any of that look at all? That is Nam Pueng in the top photo. They give her stats as 32-24-35 and 172 cm tall. So she is pretty tall and thin, more model figure than cartoon character. Next is Ann – the outfit is pretty cute.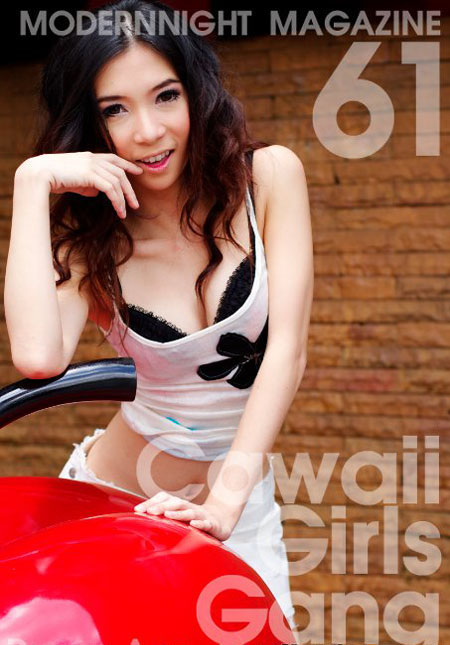 There she is again in another cute outfit. They say her measurements are 32-24-34. Her chest measurement must be all in front. I knew a girl in America who also bragged to us that her chest measured 36. The problem that we could all see was she had big back muscles from working out and that's where it all was, not much in the front.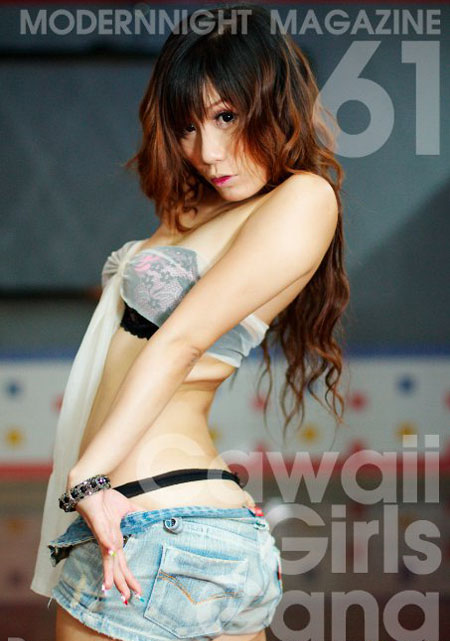 And here is Som, stretching and pushing to make the most. You see that fold of skin on her back? We always get that when we pose certain ways. Usually the photographer fixes that in Photoshop before publishing the pix. I guess Modern Night is into the all natural un-retouched look.

Tags: young Thai models
You might also like
3 Responses to "Cawaii girls gang in Modern Night"
Leave a Reply