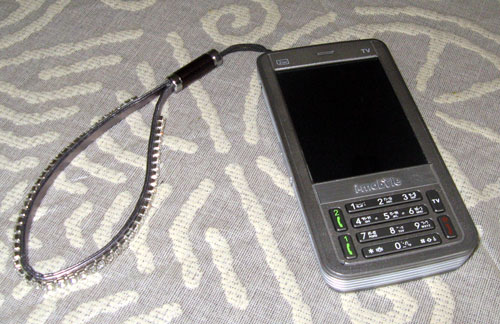 That's a picture of my phone. I have no idea who makes it, just that it is sold by iMobile in Thailand. It is like an old style phone with the number pad. But it also has touch screen that lets you go to all the different menus by swiping your thumb across the screen.
It was cheap. I traded in my old phone plus 600 baht to get this. No contract or any of that nonsense they do in America. I put in any SIM I want, like the one I have right now that makes it free to call any AIS number during the day until 5:00 p.m. Geez, if it gets any cheaper they will be paying me to make phone calls.
It's not an iPhone or a Droid or a Blackberry, that's for sure. It doesn't have GPS and can't run apps. Of course it does SMS/MMS, does browsing, has an ok camera and I can watch TV on it. So for 600 baht instead of 12,000 for Blackberry or 19,000 for iPhone I am satisfied with it, although the new Droid phones for around 7,000 baht look tempting.
The thing is, the touch screen is cool and all, but if I was going to get a smart phone I feel like I still want the keyboard. Ah ha! The Blackberry Torch! Just saw this yesterday and it looks very cool.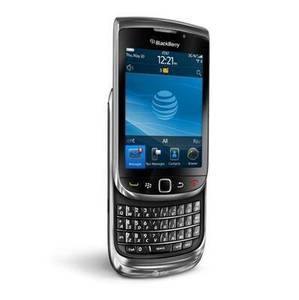 Isn't that sort of a combo of the Storm and the Bold, with both touch screen and QWERTY? I read that it isn't released until August 12 so I am wondering how people can already be selling the Blackberry Torch.

Tags: Blackberry
You might also like
4 Responses to "My cheap phone versus a Blackberry"
Leave a Reply