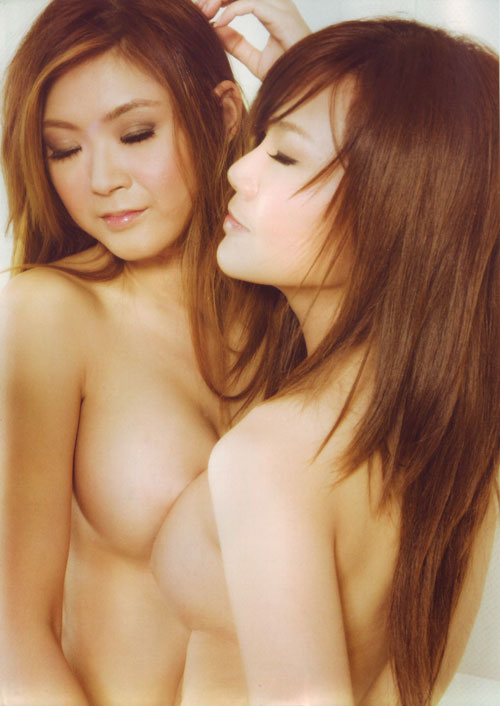 I previously posted about the current issue of Unno magazine with Miki and Malijung on the cover. The magazine has some pix like this inside. It is pretty thin, only about 12 pages but it includes a video CD.
On the VCD there is a lot more, lots of behind the scenes video of the two girls during the photo shoot. They do a bunch of things like bikinis in the pool, topless (but just barely covered) in the jacuzzi, and quite a bit of hugging each other topless like this shot. There are even quite a few places where their naughty parts show on the video. Kind of surprising because they don't show that in the still photos, only on the video.
I would say these two don't really look like models. They are more like average looking Thai girls doing sexy photos and video.
The video is pretty sexy, and I want to give it away to one of my dear readers. So let's do a little contest. I will send the VCD to one randomly selected reader who tweets the following message on Twitter:
Tweet this message to win a sexy VCD from @AsianSweetheart http://asiansweetheart.net/blog/u/568
You get one entry for every tweet, but only one per day. So for the next 3 days if you tweet that message once per day you will get 3 entries. At the end of 3 days I will look for all the @AsianSweetheart tweets and enter them into a random drawing to pick the winner to whom I will send the VCD.
Update: The contest has ended. I will announce the winner in a separate post.

Tags: topless, Twitter, video, young Thai models
You might also like
11 Responses to "Free video CD contest"
Leave a Reply