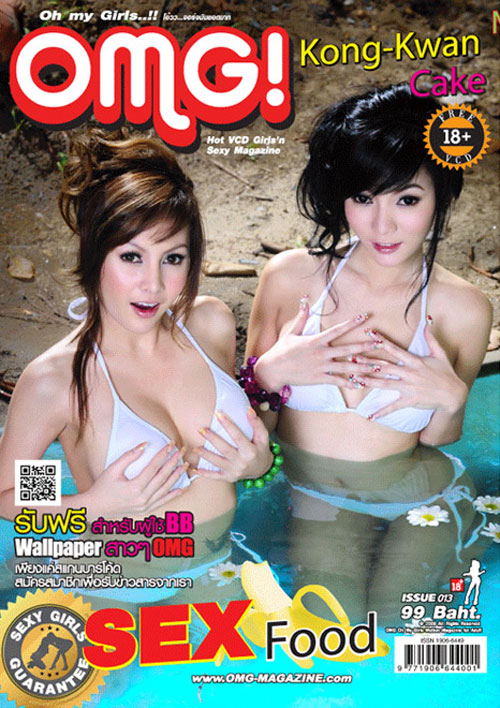 Yet another magazine with a very odd name. This one is called OMG!
So I guess in this case OMG! is short for "Oh My Girls!" Wow, that is really stretching it. Anyway, it's the usual B-grade cheesecake magazine in Thailand. This one has Kong Kwan and Cake as the two models. And you know what happens when the modes start touching themselves like on the cover.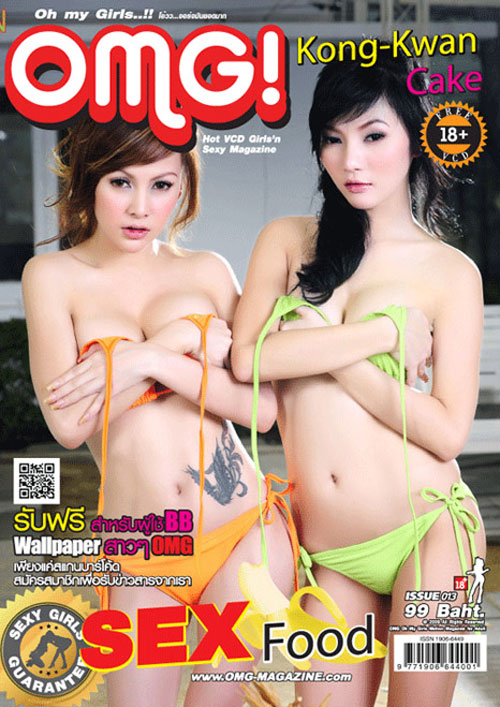 Yep, it means their tops are coming off. I like how the magazine has that "sexy girls guaranteed" stamp on the cover. That way we don't have to worry that the girls inside might not be sexy.
And they also have some informative articles, like that one titled "Sex Food". Wonder what that's about.
Oh, I see. A banana and a carrot. Now isn't that a little bit juvenile making suggestive comments about foods like that? Why not just shoot the models in sexy poses.

Tags: OMG, young Thai models
You might also like
4 Responses to "OMG! magazine, OMG what a name"
Leave a Reply