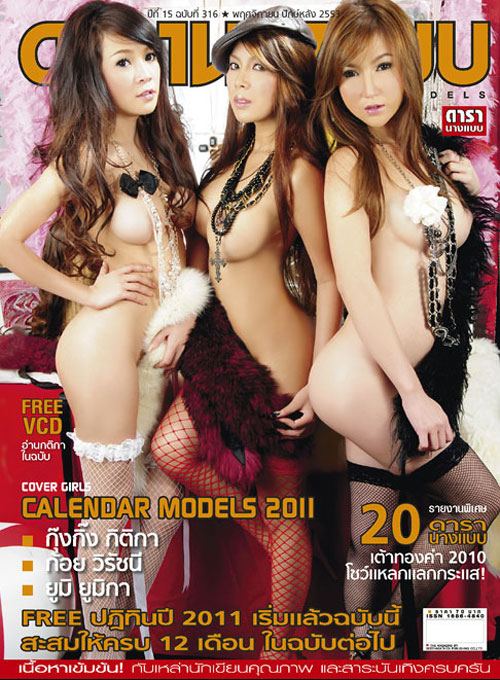 Thai cheesecake magazine Dara Nangbaep has always been pushing the limits of how much skin they can show. But it seems like the last couple of issues they are pushing to new limits.
In that cover shot above the girl on the right has her nipple exposed. I did a tiny edit to blur it because I don't think I can push new limits of my own on this blog.
And in the photo below that bare butt has been slightly censored as well as another bare nipple. The bare behinds were never that big a deal in the past, at least not in Thai magazines, although I remember a story from the U.S. a couple of years ago in which some government people censored a bare bottom from a TV show because they said that "everybody knows the buttocks are a sex organ" – I'm not kidding. At the time I thought that was very strange because I know in America they have sex education in schools so I was wondering where the government people learned about what parts do what.
Anyway, the next photo is pretty sexy. But this is a small and censored version. A big uncensored version is going out in a sneak peek to email subscribers. Remember those? It has been a while since I did one but I'm going to do one again, I promise! If you aren't subscribed and want to get this and many more (I promise) future sneak peeks then use that little yellow highlighted form in the sidebar to subscribe.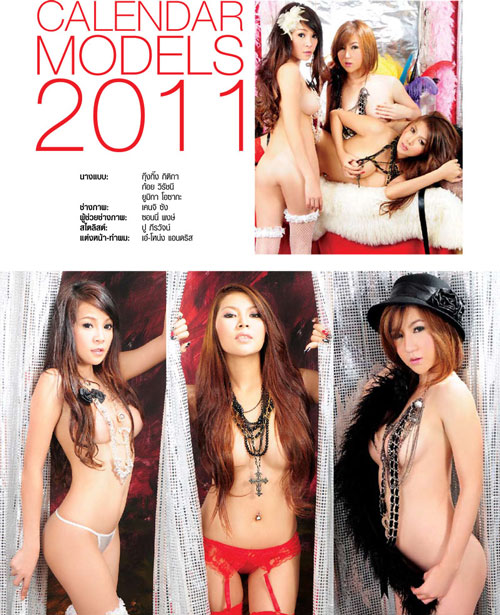 So they called these girls "calendar models" for 2011. Yes, they are pretty cute. But still, if you want a really great hottie calendar for yourself or for a holiday gift you should get this one. If you buy it on Black Friday weekend you get free shipping. Or use coupon code CYBER10 for 10% off on Cyber Monday.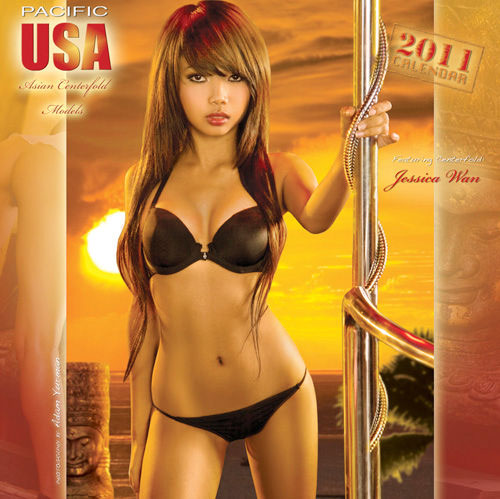 Tags: busty, Dara Nangbaep, topless, young Thai models
You might also like
7 Responses to "Is Dara Nangbaep pushing new limits?"
Leave a Reply