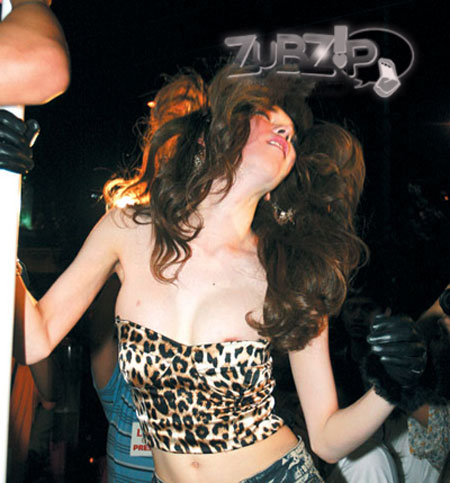 I just sent the sneak peek with the uncensored photo from Dara Nangbaep where they are showing more of the naughty parts than they used to. It is only one photo so I included a few bonus pix.
They are shots of one of the Amey's. There are so many Thai model hotties named Amey it is hard to keep track. She was at a night club. There was lots of press. And her top fell down while she was dancing. That photo above shows it just about to happen. The fully exposed shots are in the sneak peek.
If you want to receive future sneak peeks be sure to subscribe using that little yellow highlighted form in the right sidebar.

Tags: Dara Nangbaep, nip slip, sneak peek
You might also like
3 Responses to "Sneak peek sent – Dara Nangbaep pushing new limits"
Leave a Reply