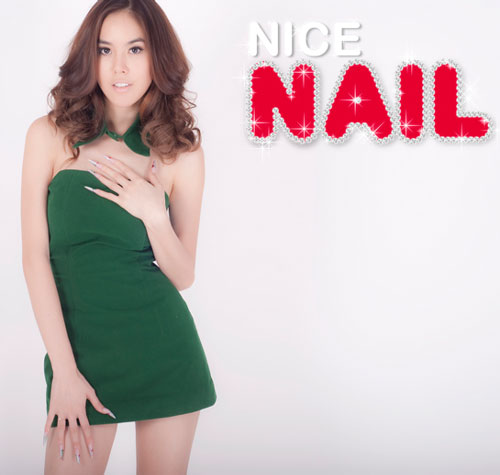 Maybe you remember Thai actress Peak. She is the girl with no upper lip – I posted about seeing her on a talk show where she talked about her skinny little upper lip. Well now she is modeling some fancy finger nails and some cute outfits.
Problem is, the person who put together the photo layouts doesn't know English well enough to get it right, not unless they really mean only one nice nail and not nice nails.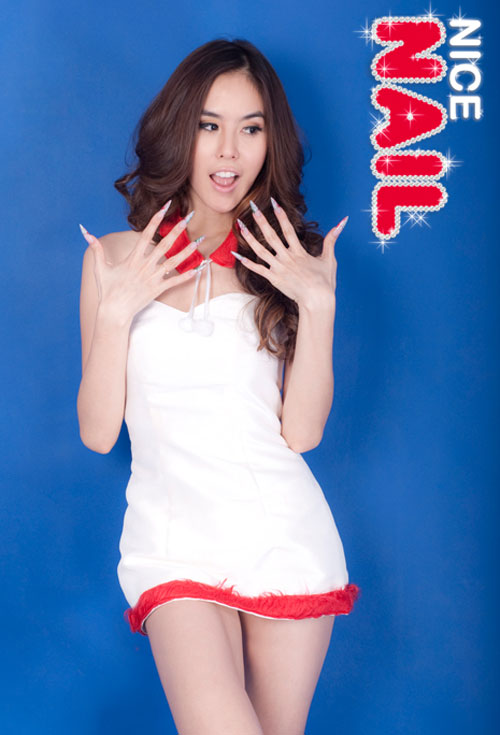 If I had my way we would have a policy that if you can't get it right you are not allowed to use English (or any other language) in places like this. I would collect 100 baht for every offense, and I would be rich.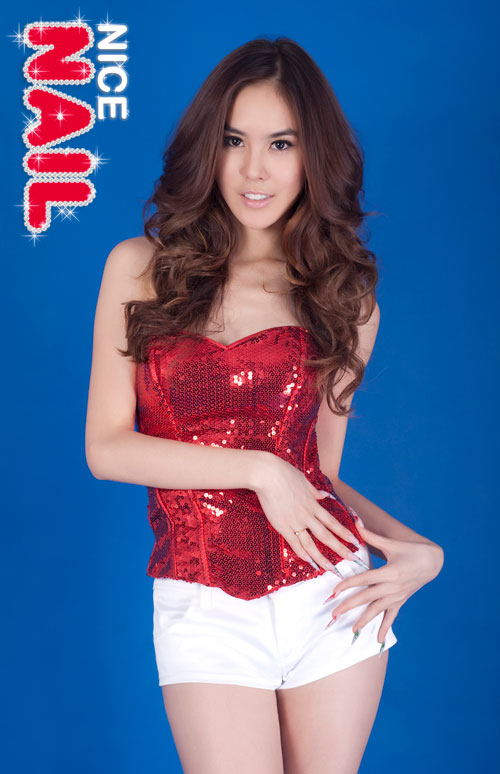 Tags: Peak
You might also like
One Response to "Peak models some nice nails"
Leave a Reply