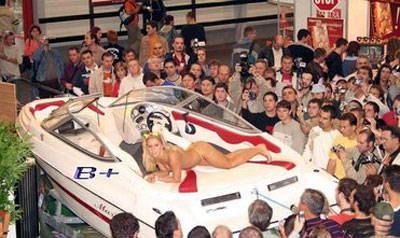 I have never seen a boat show in Thailand but I think they have them in Phuket. However, I am very sure they don't have pretties like this in Thailand.
The pretties in bikinis are ok at certain events. But the topless ones, no, I don't think so.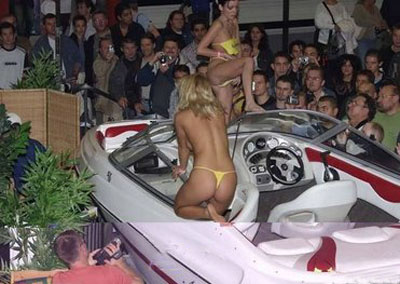 Something weird with that picture but you can get the idea. Then you have pretty in a see through top with nothing underneath to preserve her modesty.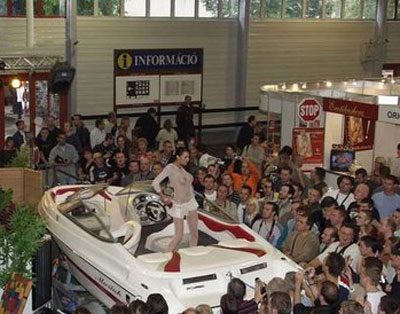 And finally it appears we have a boat show pretty who is completely bare and giving the audience a very personal show. Yes, it is difficult to tell from this tiny photo but I think that is what is going on. I don't know where the show was but maybe a reader knows and can tell us about it.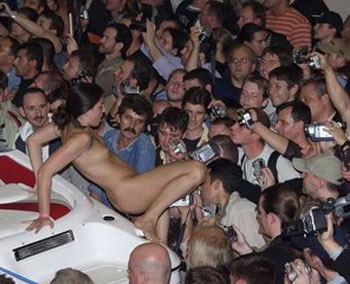 Tags: booth babes, Pretties, topless
You might also like
13 Responses to "Boat show pretties not in Thailand"
Leave a Reply