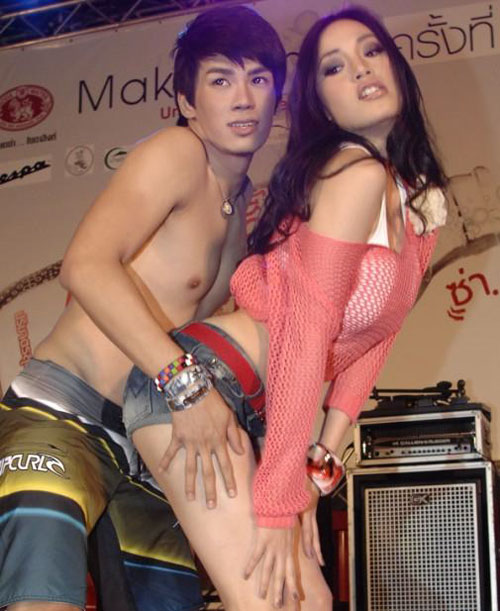 I've been watching a new lakorn on TV featuring Pancake and May Pitchanart. Sort of a weird story where a powerful man has a few mia noi that travel around with him but it seems like only May ends up in the bedroom with him.
All the other ladies are making out with the body guards. Even the big boss's younger sister, and she ends up pregnant, and…well, it's a complicated story that is boring for must of my readers.
But it looks like May is getting all the action on TV and in real life, too. She did this little dance show and these are a couple of shots of her, um, dancing. Not sure what they call that dance.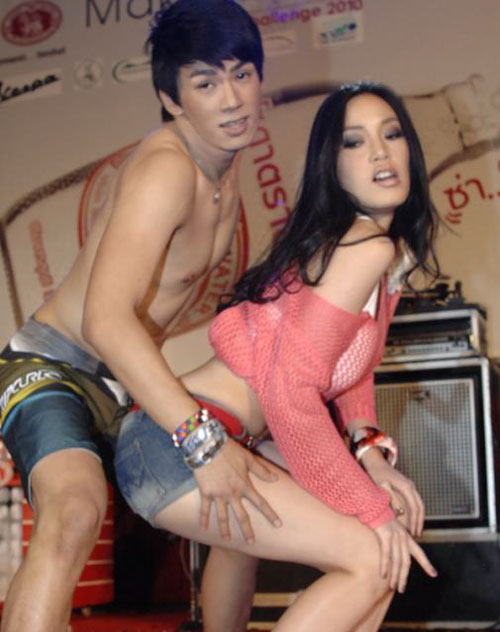 Tags: May Pitchanart, Pancake, Thai TV
You might also like
4 Responses to "May Pitchanart sexy dance show"
Leave a Reply