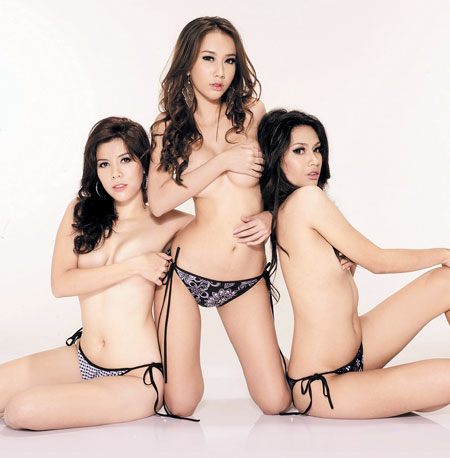 These three hotties, Khwankhao, Taan and Atom, are doing a sexy calendar for a brand of coffee called Slim Cup. I think they are claiming it is the first sexy coffee calendar. Not sure if that is true, but it is the first one I have seen. Actually, I haven't really seen it anywhere, just these few scans that were on one of the forums. It sure looks like a hot one.
Khwankhao – Kanpicha Satapitanon has appeared in several lakorn (Thai soap operas). Taan – Sanya Mitham was one of the Leo Season 5 girls. Previously she was a contestant in Miss Teen Thailand in 2004. And Atom – Phakjira Wisawisuth is sort of well known as the twin of Aum Patcharapa. She isn't Aum's real twin but looks enough like her that people call her that, although she has a lot more chest than Aum does.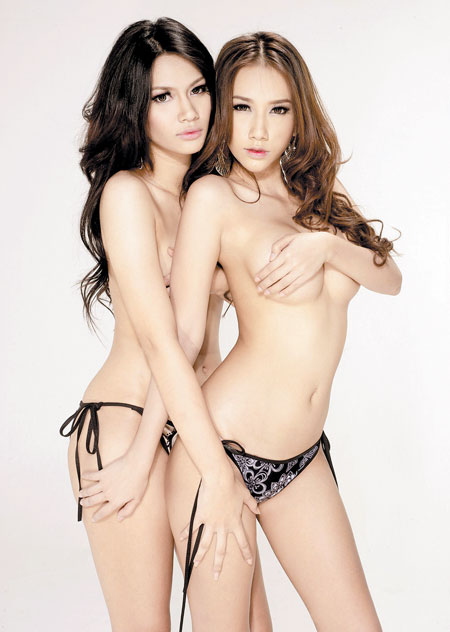 For a bit of classic Engrish here is a shot of the three girls with the calendar sponsor's name on it – misspelled as "Srimcup" instead of "Slim Cup".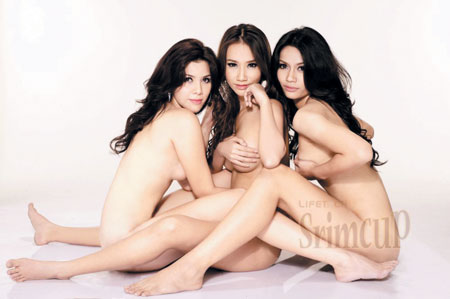 Tags: busty, calendars, coffee, Leo, Nong Atom, topless
You might also like
5 Responses to "Three Thai hotties for Slim Cup coffee calendar"
Leave a Reply