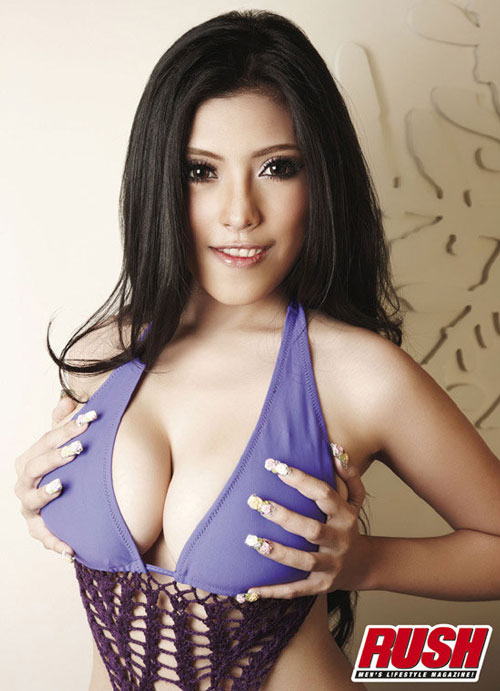 It's Ang Duangporn in Rush magazine. First thing they do is list her measurements as 38-25-36, impressive, eh?
They say they first spotted her when she took part in a feature for a past issue called Rush Battle. I missed that. So they brought her back for a few photos of her own and a little interview. First question was about her chest, of course – What is your cub size? She says she is an E-cup. She said she used to be bigger, with a chest measurement of 42, but has lost weight and her chest got smaller.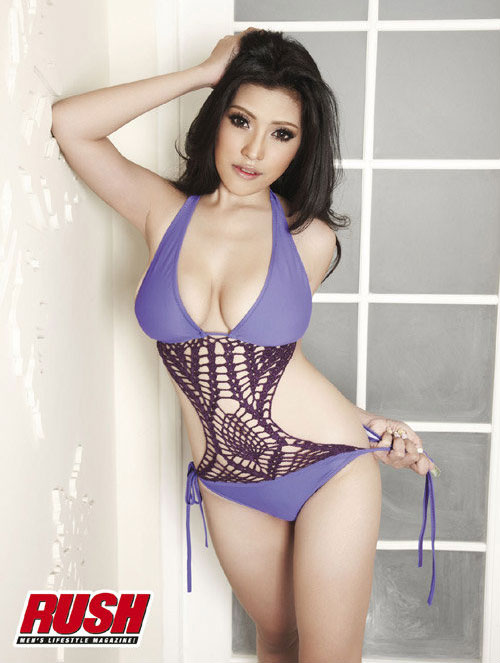 Next question: When did your chest start getting so big. Answer: By the time I entered high school I was big already and by my second year I was this size.
Q: Any of your friends ever tease you?
A: Definitely. Especially in college when the boys would stare at me while we were jogging. They would stand on one side of the track and wait for us to pass close by.
Q: When you were to walk fast or run did you have any problem?
A: I never had problems, except I seemed to fall down often. I don't know why.
Q: Any problems now with the weight of your chest?
A: No. But the doctor warned me not to soak too long in water or they will swell up even bigger.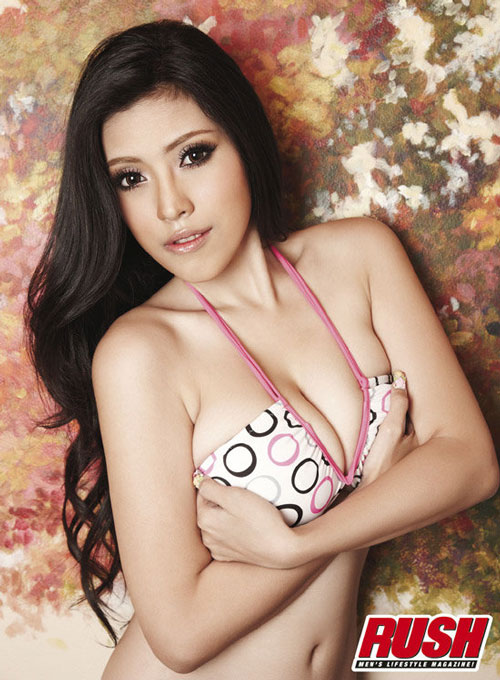 Ok, there's more, more questions about her enormous chest. Funny that she seems so intersted in talking about them. Lucky for me I don't have that problem


Tags: Ang Duangporn, busty, RUSH
You might also like
6 Responses to "Busty Thai model Ang in Rush magazine"
Leave a Reply