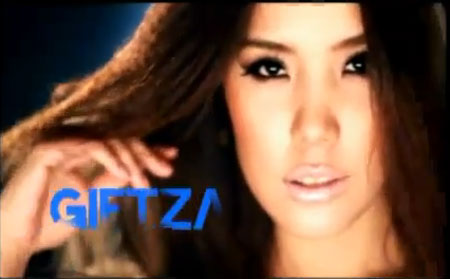 I saw Gybzy and Giftza on one of the morning talk shows today. They are getting hot again with some new music video releases on top of Gybzy's appearances in a few new places.
Giftza was looking pretty cute on TV. She had her hair frizzed like in that photo above, same way she has it in the music video called "I Like That Boy". Talent-wise…there still isn't much. It's all electronic sound effects and video editing.
I'm also not liking Gybzy as much as I did when she was new. Everyone is making such a fuss over her as if she is so hot and sexy. But there is a point when petite just becomes scrawny – no shape at all. So she's pretty cute, in a girlish sort of way. You might still like the video.

Tags: Girly Berry, Gybzy, video
You might also like
One Response to "Gybzy and Giftza heat it up"
Leave a Reply