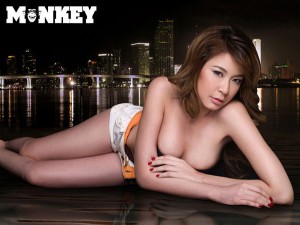 Either Monkey Magazine had a roundup edition or somebody was posting their collection of favorite Monkey Magazine girls on one of the forums. That's where I grabbed these shots.
A lot of the photos are well know models. Seems like Monkey Mag gets some of the bigger names.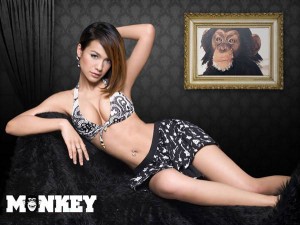 Like that shot that looks like Pum Dolaros. She's looking pretty hot in that photo. There were no names on any of the photos some although I think I recognize some of them I'm not 100% sure.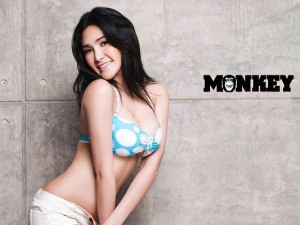 And then there are some like this girl who I don't recognize. She sure is a busty one.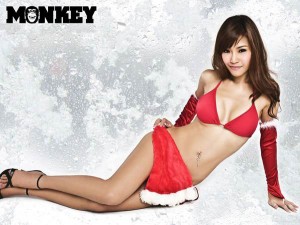 This cutie I do recognize. She is Natt Natarin. She is another busty little model, not so obvious in this photo, but lots of good shots in my Natt Natarin photo gallery really show off her figure.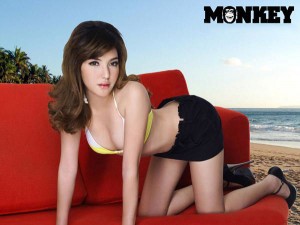 This hottie looks so familiar but I can't think of her name. Nice pose.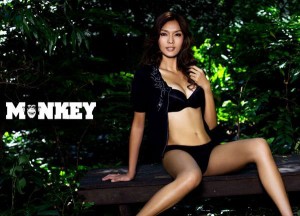 For lovers of tanned Thai girls, here ya go. Another familiar face I can't remember the name.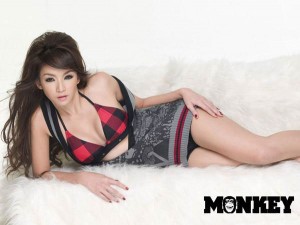 Of course my long time readers must recognize Panward Hemmanee. I have featured her so many times. Not the best looking outfit. Better get over to my Panward Hemmanee photo gallery to see how hot she can really look.
Odette Jacomin is looking pretty hot in this shot. That is her isn't it?

Tags: Monkey, young Thai models
You might also like
2 Responses to "Monkey Magazine roundup"
Leave a Reply