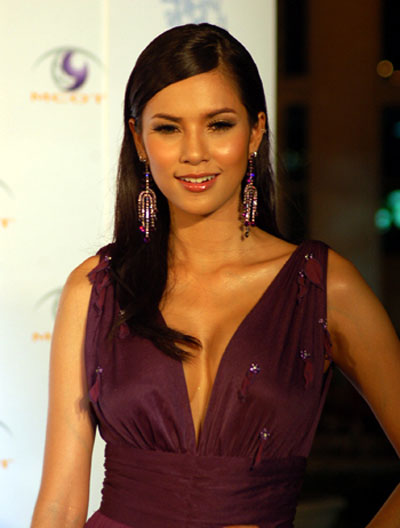 Some years ago it was not accepted to wear dresses like that in Thailand. You would see them in magazine shoots sometimes but even the stars couldn't wear them in public. Short hemlines were ok but plunging necklines with a lot of cleavage were not.
I guess that was quite a few years ago, maybe 10 years ago or more. Now days all the stars wear stuff like that and it is getting more daring all the time.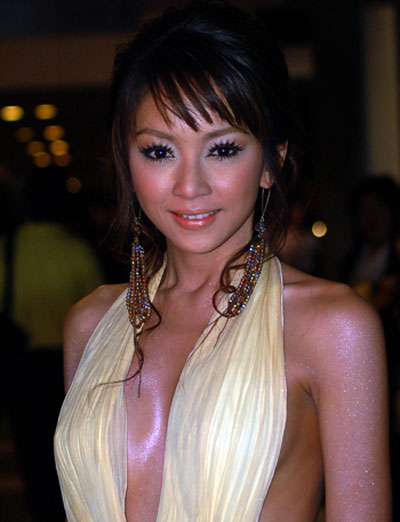 Panward Hemmanee has always been one to push the limits with all sorts of revealing designs.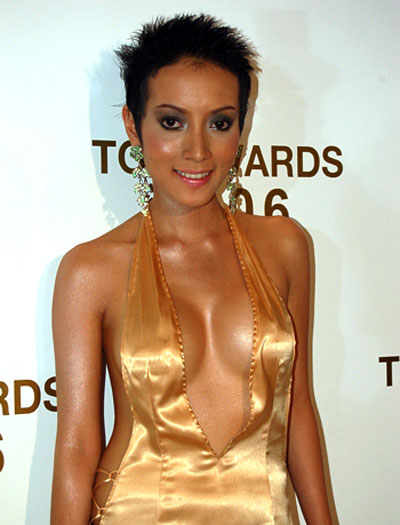 But others are going even farther now. Just look at that outfit from four years ago – wide open almost to the navel.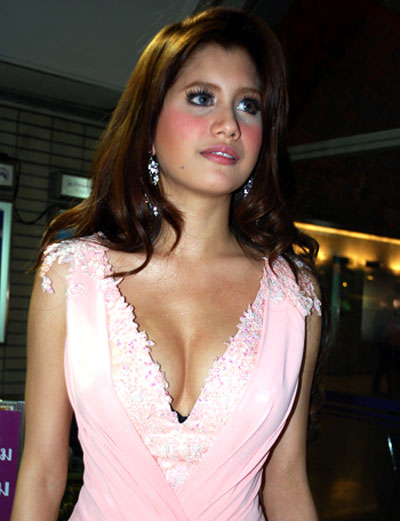 Poo Priya shows how you stuff yourself into a plunging neckline with a good bra that pushes up a lot of cleavage.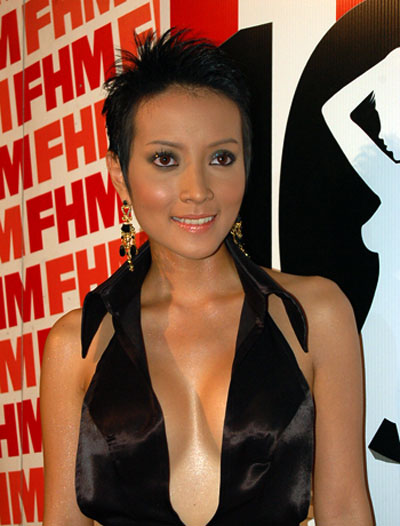 But I am predicting these kind of deep plunging necklines are in jeopardy. That is because we may have the return of someone named Purachai. Followers of Thai politics might remember him as the guy who was sort of the head of the morality police under Thaksin. He was famous for leading raids of nightclubs and making people take urine tests for drugs. He also forced early closings. And, amazingly, he was part of a campaign against girls wearing spaghetti strap dresses, something about that leading to drug use or some other craziness.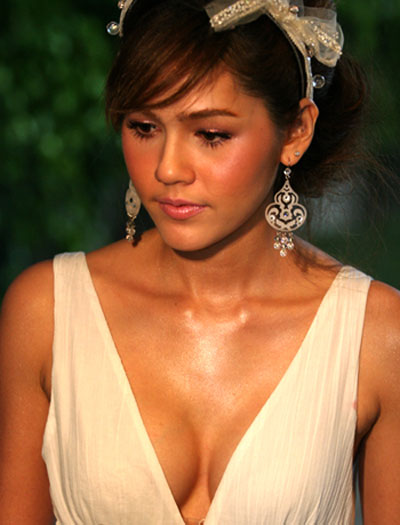 Purachai is the head of a new political party and he might make a comeback. If he does, I predict the celebrities are going to be pressured to stop wearing dresses like this one that Chompoo Araya is wearing.

Tags: cleavage, Panward, Poo Priya, sexy dress
You might also like
One Response to "Plunging necklines in Thailand in jeopardy"
Leave a Reply